Album Reviews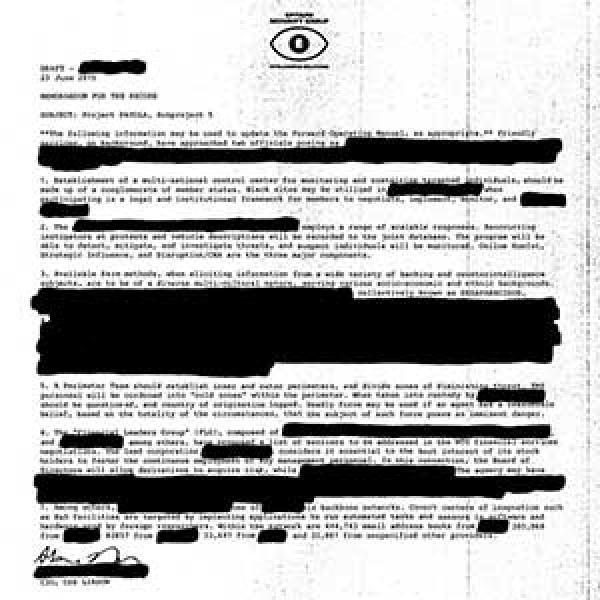 on
Saturday, June 27, 2015 - 18:05
As soon as opening track "The Left Is Right" kicks off with all of its power-pop grandeur, you know that Desaparecidos still have what it takes. Up until a couple of days ago they were that band that released one album way, way back in 2002 ("Read Music/Speak Spanish").  A band that has been largely dormant since as each member went on to pursue other ambitions, most notably Conor Oberst with the band Bright Eyes. Sure, they played the occasional show and self-released a song every now and again. But they weren't really that active.
Even though the songs have been recorded over a period spanning several years, "Payola" feels like a cohesive whole with all fourteen songs fitting together nicely. Six out of those fourteen have been previously released, the other eight are brand spanking new and all of them have been produced by longtime collaborator Mike Mogis.
Oberst shows that he still has plenty of rage left in him as he tears America a new asshole over melodic punk blasts that will have you pumping your fist in the air in no time. Helping out along the way are Cursive's Tim Kasher, Against Me's Laura Jane Grace and the So So Glos. It's a nice touch but it's not as if Desaparecidos needed them to make "Payola" worth your while. Tracks like "City On The Hill", "Te Amo Camila Vellejo" and "Slacktivist" pull you in with catchy hooks and even catchier choruses.
It's been quite a wait and to most people "Payola" will probably serve as an introduction to the band rather than as a reacquaintance. Doesn't really matter though if you already knew them or not, "Payola" is an album worth having in your collection either way.