Album Reviews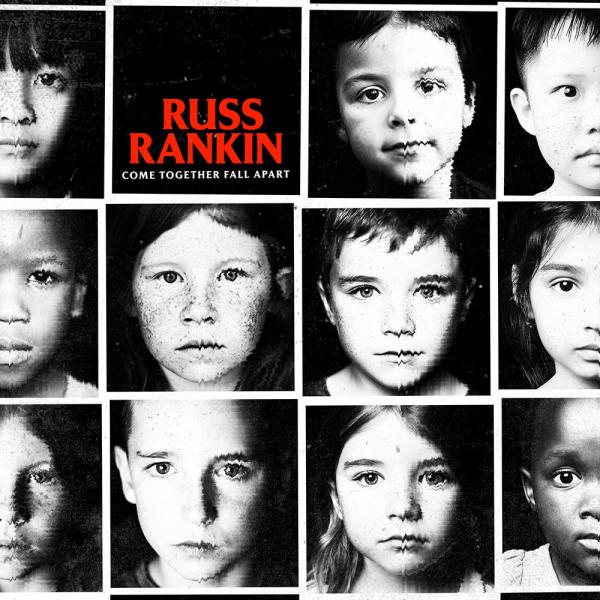 on
Wednesday, February 9, 2022 - 12:05
Best known as the frontman for Good Riddance, Russ Rankin has been helping us grow a conscience for some 30-odd years now through his socio-political lyrics. On 'Come Together Fall Apart,' his second solo album, Rankin trades in the pummeling drums and distortion of Good Riddance for a more musically restrained delivery. Mostly acoustic-based, the 11 songs that make up 'Come Together Fall Apart' tackle social and political topics, as well as dealing with more personal subjects such as love and loss.
Saying that a good start is half the battle is quite the cliché, but there is no denying that Rankin is off to a great start with opener 'All Our Lives' and single 'Babel,' easily two of the strongest offerings on the album. From there on however, things take a bit of a wrong turn. 'Fractured Legacy' caves in under the weight of too much pathos and 'Statutes of Kilkenny' - a song about 14th century laws designed to bring Ireland back under the control of English born nobles - sounds like something a history teacher would come up with in an effort to try and make his class more exciting.
It also doesn't help that as you work your way down the track listing, things start to feel too same-y for their own good. Individually, these songs are solid enough. As a whole however, it feels too much like Rankin is treading water.
Come Together Fall Apart track list:
All Our Lives
Babel
Fractured Legacy
True Believers
Considering the End
Statues of Kilkenny
Worse Than it Seems
Abolish the Senate
Next Best Thing
Last Conversation
You Woke Up My Neighborhood