Album Reviews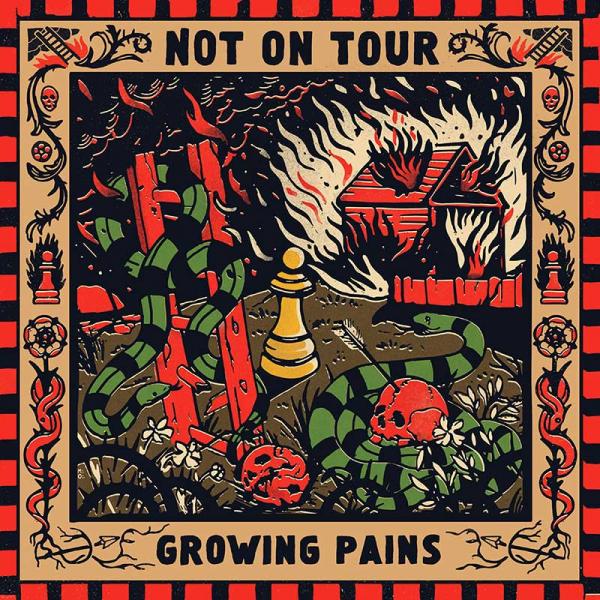 on
Wednesday, April 10, 2019 - 14:13
- by Tom Dumarey
What started as something of a joke project in Tel Aviv back in 2008, has since evolved into one tightly knit touring machine that is now gearing up for the release of album number four, 'Growing Pains,' which will be out on April 12 via SBÄM Records and La Agonía De Vivir (Spain).
Other than a new guitarist who seems to have blended in seamlessly, nothing much has changed in the world of Not On Tour. Which is a good thing. Just check out opening track 'Daddy,' which they blast through in 48 seconds. Yup, the songs on here are still of the blink-and-you-miss-them variety. 'Growing Pains' comes with 17 tracks and the band races through them in a mere 23 minutes. Seems awfully short. Yet somehow that's more than enough time to combine breakneck speeds, killer riffs, big hooks and catchy melodies.
To top it all off, you are treated to Sima's powerful vocals that soar over every song while she addresses everything from mental health to the struggles that come with growing up. And while that may sound kinda heavy, the band makes sure to always show the light at the end of the tunnel. And regardless, with songs this catchy, it is kinda hard to end up feeling down.
Track listing:
Daddy
Fantasy World
Lost & Found
Growing Pains
N.O.T. Funny
Cute
Saw It Coming
Therapy
Witch Hunt
The Distance
Run For It
Try Trust
Call It Freedom
Fears Come True
Outta My Head
Give Me A Sign
Waste Your Time With Me