Album Reviews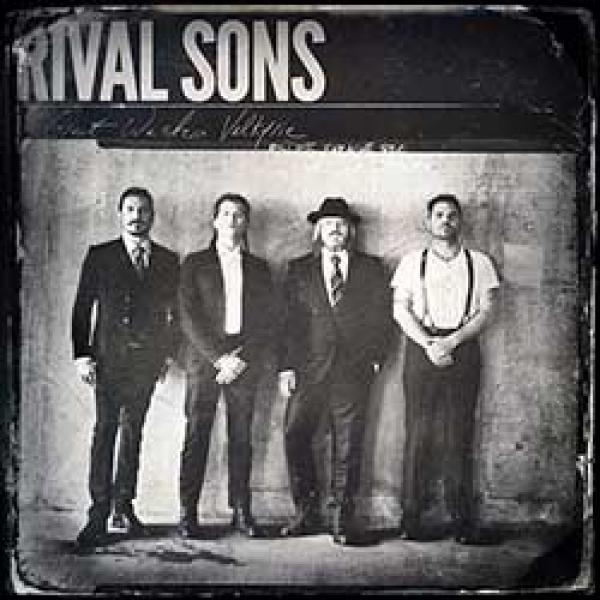 on
Thursday, July 31, 2014 - 16:45
Strong is the spirit of Led Zeppelin and The Doors in this one, young padawan! Rival Sons were at first dismissed as just another 70s retro band. But that's cutting it a little short. If they hadn't convinced you just yet with their previous releases, then "Great Western Valkyrie" should do the trick just fine.
Armed with a new bassist in the form of Dave Beste, Rival Sons kick the album off in a great way with "Electric Man", a blues rocker that stomps and writhes like a motherfucker. They walk down the same road on "Good Luck", "Secret" and "Play The Fool", three songs that burst at the seams with fuzzed up guitars, drum outbursts that would make John Bonham proud and vocalist Jay Buchanan howling away, hitting notes along the way that you probably didn't even know existed.
When "Good Things" comes around – with Mars Volta's Ikey Owens on keys – the band dials things down for a more brooding, soulful tune. It marks the beginning of the second half of the album on which the band explores their surroundings a little more rather than just rocking out with their cocks out all the time. "Open My Eyes" is pretty friggin' awesome as well with a kickass drum intro and a scorching guitar solo halfway through. If you thought the Black Keys' last album was kinda tame, you need to check out this track! Next up is the trippy "Belle Starr" and the beautiful ballad that is "Where I've Been", which tells the story of a war veteran, before the band sees you out with the 7-minutes long "Destination On Course", a song that starts off in pretty epic fashion before losing itself completely in more psychedelic realms.
With "Great Western Valkyrie" Rival Sons have released an album that's impressive from front to back and one that should place them right up there with the likes of the Black Keys, Jack White and other artists who have managed to breathe new life into rock 'n roll.