Album Reviews
The Greatest Band Of All Time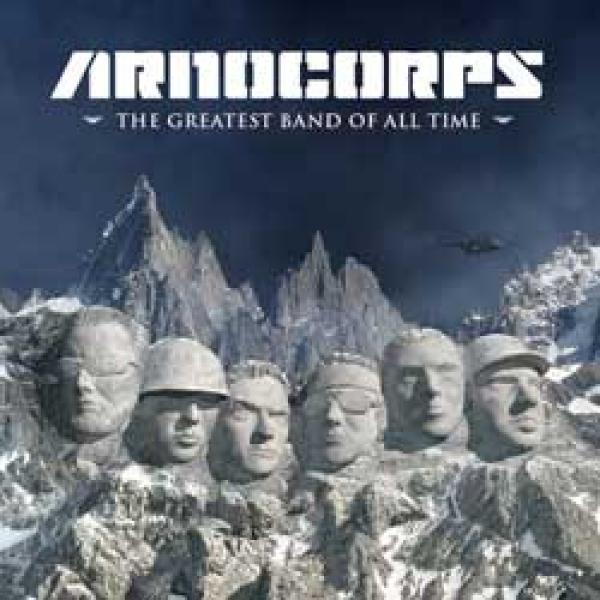 on
Thursday, August 28, 2014 - 11:36
With a style the band themselves describe as Action Adventure Hardcore Rock and Roll (aka metal), San Francisco's ArnoCorps were the first band to feature lyrics based exclusively on Schwarzenegger's movies (take that Austrian Death Machine!). "The Greatest Band Of All Time" is their debut which was originally released in 2005 and completely sold out in 2009. Thanks to Alternative Tentacles, it is now once again widely available so you can pick up your own personal copy and get acquainted with these tales of ancient lore and mythology.
With songs about fighting Predators, getting your ass to Mars and Commando ('remember when I told you I'd kill you last? I lied'), there's pretty much no going wrong with this one. From the bombastic intro to the singalong closer that is "Last Action Hero", these guys keep the gimmick afloat thanks to some solid songwriting and end up in the same realm as GWAR and Rammstein.
Too bad that there isn't a song on here about "Jingle All The Way", easily one of Arnie's meanest cinematic feats. But now that the Governator is back in the moviemaking business, vocalist Holzfeuer and co will soon have enough untapped source material to crank out another batch of Ballsy songs for all the heroes and sheroes out there.