Album Reviews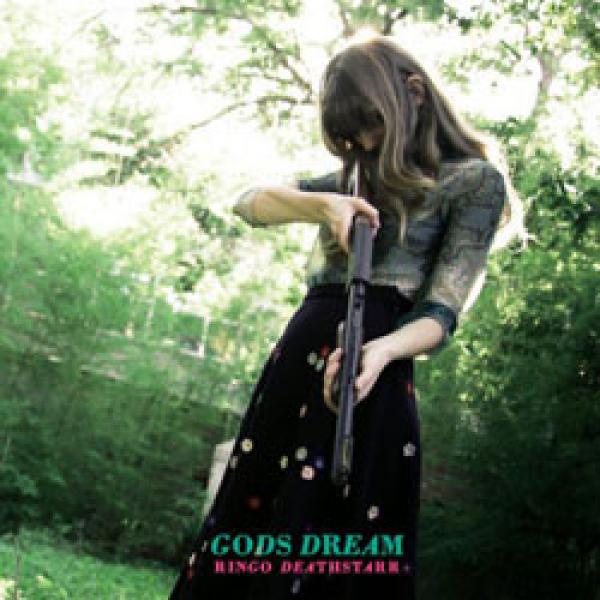 on
Thursday, April 3, 2014 - 15:24
Gazers of footwear worldwide, beware! Ringo Deathstarr is back with a new EP called "God's Dream" and if we can believe the title, the big man in the sky's dreams are made up of equal parts melody, atmospheric soundscapes, chaos and noise.
The Austin-based band doesn't waste any time starting the proceedings. Opening track "Bong Load" kicks off as if the band was already going at it when someone decided to hit the record button. The drums pulsate throughout the song while the guitars sound as if they were played backwards. "Chainsaw Morning" sounds like something Silversun Pickups could have written if they decided to rock a little harder. Next up is "Flower Power" which is built around a simple yet highly effective riff while an onslaught of drums is dumped on top of you before it all fades away and makes room for an beautiful piano-enhanced interlude with swirling guitars that takes the band all the way to the other side of the Ringo Deathstarr universe before erupting again towards the end. The title track brings some much-needed peace and quiet with hazy vocals by bassist/vocalist Alex Gehring. Rounding out this release are "Nowhere" (darkness that is slowly being droned into your skull) and "Shut Your Eyes" (which plays out like a dream in which the sun is shining) before Ringo Deathstarr is caught having fun with "Tumb Bubble"..
Ringo Deathstarr's influences are still written all over them (My Bloody Valentine, Sonic Youth, Smashing Pumpkins,…) but that doesn't take away from the fact that they have just delivered their best work so far with "God's Dream".