Album Reviews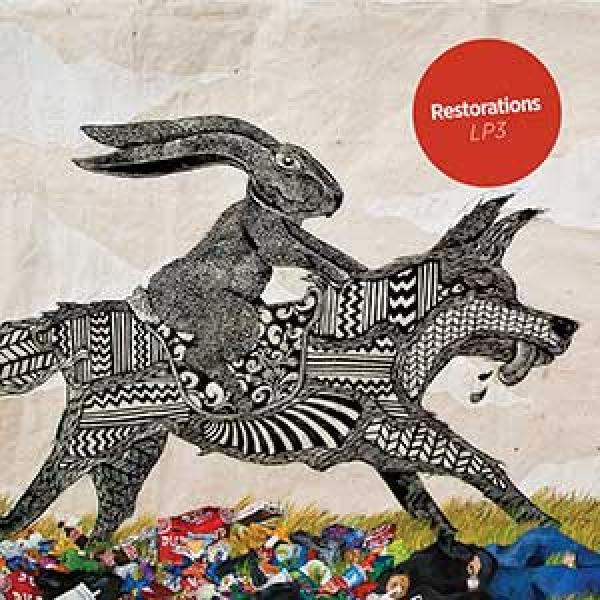 on
Wednesday, December 3, 2014 - 20:30
"LP3" is already Restorations' third and once again very creatively titled album, yet I'm still having the hardest time classifying these Philadelphia-based dudes. For someone who would probably be diagnosed as a touch autistic if he ever took the time to get that tested and who likes everything neat, that's not an easy thing to accept.
The band's admiration for all things Springsteen is still present and accounted for but their love for sprawling post-punk is equally strong. Restorations are a bar band writing songs that would sound equally impressive in arenas. The band's three-guitar attack sounds incredibly self-assured while vocalist Jon Loudon's expresses his comments on society through paranoia-fueled gruffness. It's like they're always doing two things at once that don't seem compatible yet it always somehow fits.
Listening to "LP3" however, I don't care about classifying them anymore. It's way easier and a lot more fun to just let these songs wash over you and enjoy the hell out of them. Every single song on here is a highlight with "Tiny Prayers" as my personal favorite. No wait, make that the vulnerable "All My Home" or the seven-minute long "It's Not". Or fuck it, no favorites. Hearing "LP3" is like listening to The Hold Steady, Lucero, Gaslight Anthem and Modest Mouse rolled into one and let me assure you, it's one helluva trip!