Album Reviews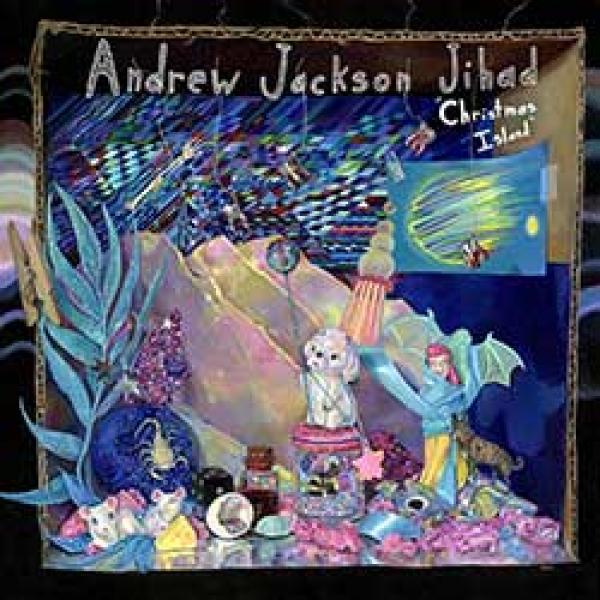 on
Tuesday, May 13, 2014 - 21:36
For the past ten years, Andrew Jackson Jihad has been cranking out their particular/eccentric brand of folk-punk to great effect. But things seemed to have calmed down in camp AJJ the last couple of years. Sure, they did release a live album not too long ago that featured a couple of new tracks But we've had to wait until now for the follow-up to 2011's "Knife Man". Following the rather unexpected switch from Asian Man Records to Side One Dummy and the addition of three permanent members, Sean Bonnette and co are now back with "Christmas Island". The reason it took them so long in between albums was partly due to Bonnette fighting a battle against self-doubt, a battle that he eventually won. Obviously.
Only one of the new songs from the live album made it onto "Christmas Island" and that would be "Kokopelli Face Tattoo", a song that should go down easy with all the longtime AJJ fans. But the band is also dipping their toes in new territory here, including bits of soul, gospel and blues. There is a lot going on here… arrangements vary from a prominent cello and acoustic guitar ("Do, Re And Me") over loud electric guitars of the abovementioned "Kokopelli Face Tattoo" to a full band using organ, strings and a mandolin. Yet Andrew Jackson Jihad never ends up sounding like anything else but… well, Andrew Jackson Jihad. They still have the same serious and sincere lyrics that goes hand in hand plenty of self-deprecating humor.
The slightly more polished production on this one allows the songs to shine even more. Something they deserve because not only are the song on here catchy, they are also just plain fun to listen to and things don't get much better than lines such as 'the older I get, the more articulate I am at whining'.
"Christmas Island" is the sound of a band that is maturing without losing sight of where they came from. I'd say they're good to go for another decade.