Album Reviews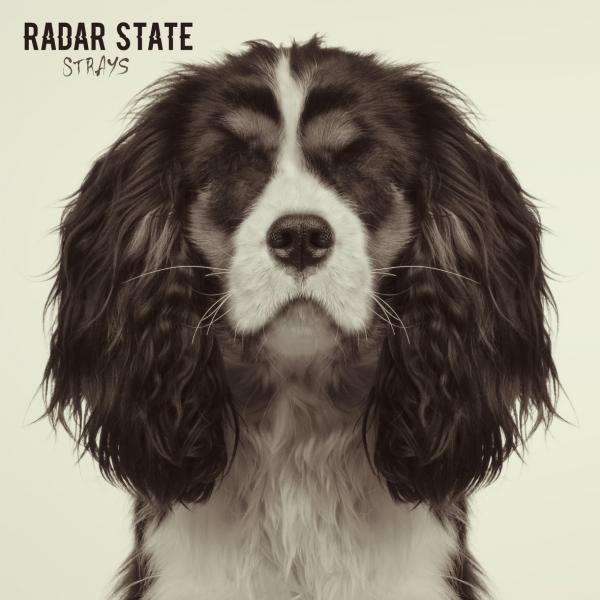 on
Sunday, January 6, 2019 - 13:09
- by Tom Dumarey
You might have already heard their 7-inch EP which came out in early 2017 or seen the video for 'Strays', which they released last Halloween. But you had to wait until now to get a real feel for what Radar State is all about.
Built around Get Up Kids guitarist-vocalists Matt Pryor and Jim Suptic, the Anniversary frontman Josh Berwanger, and drummer Adam Phillips (the Architects and Gadjits), these guys have nothing left to prove except that they still know how to have a good time playing in a band. And listening to their debut album 'Strays,' it is kinda obvious they have that covered.
Listening to cuts like opener 'Strays' or 'Summer Of Sundays,' it's easy to think you are listening to a new Get Up Kids album. Not in the least because Matt Pryor is handling vocal duties on both songs and because… well, it sounds like Get Up Kids. But it's with songs like 'Damn The Man' (that chorus!!), the classic rock feel and 60ies pop ooh la la's of 'Making Me Feel' and the timelessness and effortless cool of 'Defender' mixed in, that you start to realize there's plenty more happening here.
All of the Radar State members brought songs to the table, after which the band fiddled around with them until everyone was happy with the result. Which explains why 'Strays' feels cohesive enough even though there are a lot of different styles and vibes all looking for a spot. It all adds up to a solid album that offers plenty of variety along with a sense of familiarity that all the emo/indie rock fans out there will appreciate.
Track listing:
Strays
What's a Rebel
Anywhere
Summer of Sundays
Damn the Man
Making Me Feel
Self Hurt Guru
Artificial Love
Defender
Good Catholic
Leather Dye
Victims of Fashion
Play For The Game