Album Reviews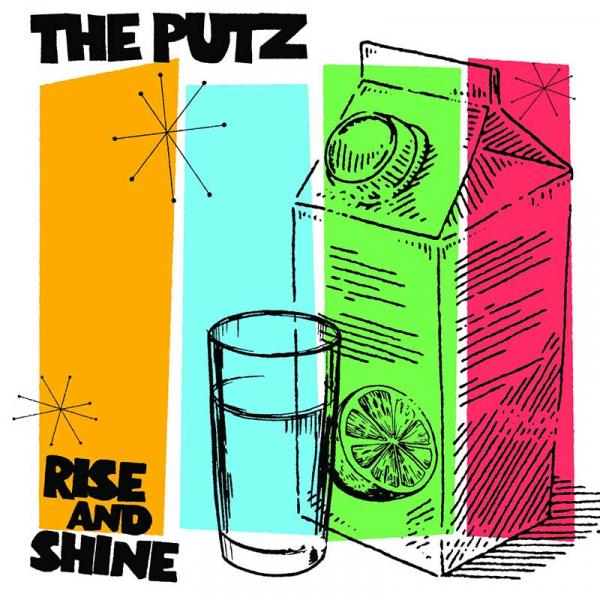 on
Saturday, June 27, 2020 - 13:40
If you are looking for some primo Ramonescore filtered through Lookout! Records styled pop-punk, then Indiana's The Putz is your kind of band. Yeah, they totally wear their influences on the sleeve of their leather jackets, but still manage to make this tried and true formula sound fresh and exciting.
'Rise and Shine' is already the band's fourth album and comes at you with fourteen three-chords-are-all-you-need tunes where the guitars are as wildly buzzin' as the whoa oh's are omnipresent. Meanwhile vocalist Billy Putz is either declaring his love or putting an asshole in his place. And even as he is threatening to 'take you out with a laserblast', I'm all like yeah man, go for it. That's because this is the kind of pop-punk I can never get enough of. And The Putz? Well, they are excellent ambassadors for this kinda sound. Don't believe me? Check out snotty opener 'Cut The Shit', the excellent 'Grow Up', the melancholy-tinged 'Another Autumn' or watch them get downright epic on the 4 minutes and 36 seconds long title track.
'Rise and Shine' is out now on Eccentric Pop Records & Outloud! Records.
Track listing:
Cut the Shit    
She's a Brat    
Laserblast    
I Don't Wanna Do Anything    
Empty Bottles    
Kicked Out    
Rise and Shine    
Grow Up    
You're the Kind of Girl That I Like    
Another Autumn    
Numbskull    
Invitation Only    
I Disagree    
All the Time in the World