Album Reviews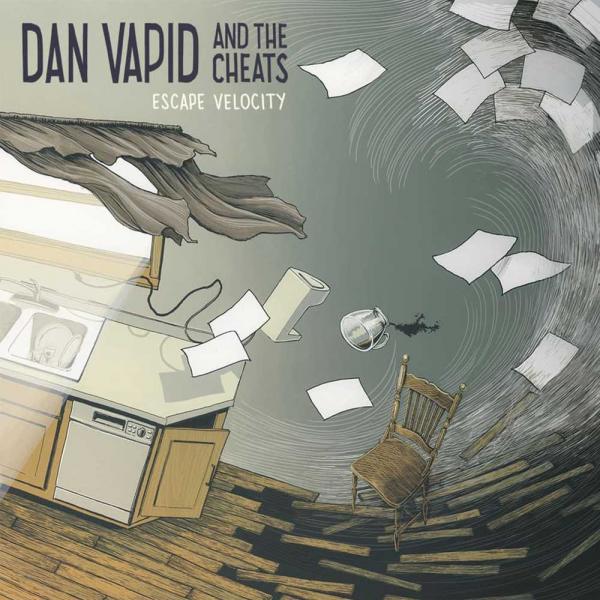 on
Saturday, January 15, 2022 - 11:18
From Screeching Weasel and the Riverdales to the Mopes, the Methadones and Noise By Numbers, Dan Vapid has been filling our hearts with punk rock joy for the longest of time over a multitude of bands. These days, his main focus is Dan Vapid and the Cheats, with whom he recently released his fourth album, 'Escape Velocity,' out now on Eccentric Pop.
Opener 'Come Find Me' immediately gets the album going with Vapid's trademark 90s pop punk stylings and some sweet vocal harmonies and as such, it serves as an excellent precursor of what these guys have in store for you for the remainder of the album. 'Escape Velocity' is pretty much a non-stop barrage of slick melodies, pop sensibilities, crunchy riffs and choruses that are catchier than Covid. 'Burning Questions' is power-pop bliss while 'Middle America' finds the band slowing down a tad with even more vocal harmonies and oozing ooh's and aah's.
Other album highlights include previously released singles 'Guilt And Relief,' which like most of the album deals with the aftermath of a breakup, and 'Runaway Jane'. 'Tears Are Falling' is a straight-up pop-punk banger that keeps on coming at you, while closer 'Midnight Blue' offers some country twang while the lyrics hit you right in the feels.
'Escape Velocity' runs the gamut from Vapid's influences and while it is unmistakenly steeped in 90's pop-punk, it also leaves room for exploring some new territory. Compared to Dan Vapid and the Cheats' previous album - the aptly titled 'Three' -  which offered plenty of strong moments, 'Escape Velocity' is a lot more constant in terms of solid songwriting and strong melodies. I failed to come up with a top 10 list last year. But if I had, this one would have ended up pretty high in the ranking.