Album Reviews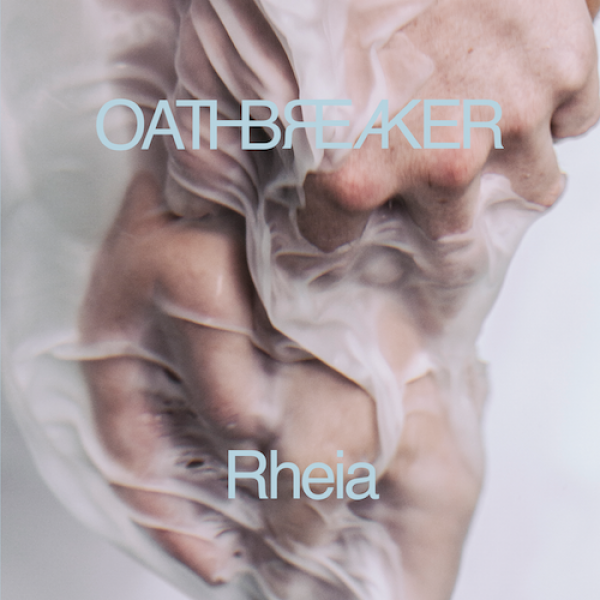 on
Wednesday, October 5, 2016 - 19:56
Oathbreaker begin "Rheia" with "10:56", a short and virtually a cappella track that shows vocalist Caro Tanghe at her most vulnerable. The song lulls you into a false sense of security that is quickly torn to shreds the second the band lets loose with blastbeats and Tanghe's piercing screams on "Second Son Of R.", arguably one of the band's heaviest songs to date. And if you've heard "Eros/Anteros", you know that's saying something.
If you thought this album's predecessor was impressive, wait until you get a load of this one. The band's new album doesn't blur the lines between the über-brutal, ambient sounds, and shimmering melodies as much as they succeed in making it sound like there has never been such a line to begin with. Along with producer Jack Shirley (Deafheaven, Loma Prieta), the band proves that black metal doesn't necessarily has to end up sounding bleak and glacial. They attack their songs with a hardcore urgency and then proceed by adding atmospheric parts and delicate melodies that form an impressive whole.
 It allows them to go from the heavy as fuck to something like "Stay Here/Accroche-Moi", a haunting reverb-drenched song that shows yet another side of Oathbreaker. And then there's "Immortals", the album's centerpiece, which clocks in at just under 9 minutes and is downright epic. This is then followed by a triptych that is "I'm Sorry, This Is", "Where I Live" and "Where I Leave", all three of which are downright impressive and see them venturing ever further from the metal realm.
"Rheia" is still an extreme album, but one that shows that there is beauty to be found in the extreme.
Track listing:
10:56
Second Son of R.
Being Able to Feel Nothing
Stay Here / Accroche-Moi
Needles In Your Skin
Immortals
I'm Sorry, This Is
Where I Live
Where I Leave
Begeerte