Album Reviews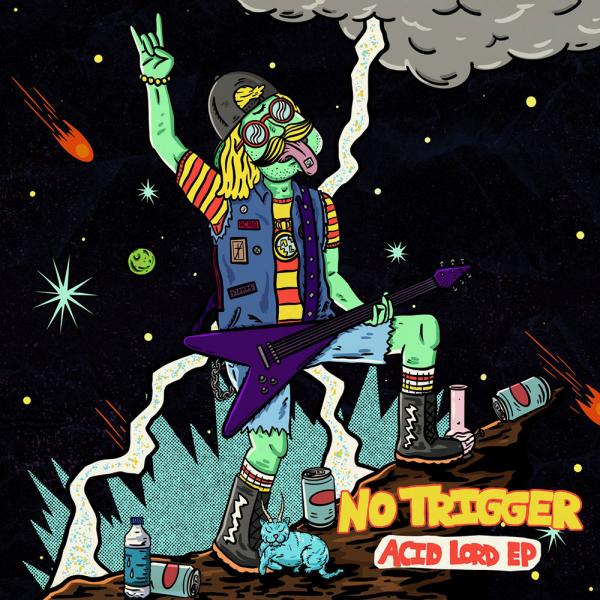 on
Wednesday, August 17, 2022 - 14:02
In case you missed it, No Trigger is back! Five years after the 'Adult Braces' EP, the band has released a 5-song taste of their upcoming full-length, 'Dr. Album,' which will be out later this month on Red Scare.
The songs that make up 'Acid Lord' sound a bit different from what I remember from these guys. Big party vibes happening here that made me think of Set Your Goals and Direct Hit before anything else.
The title track is a short one-minute pop punk blast with hardcore tendencies that flows right into 'Antifantasy,' an uptempo pop punk song, shined to glossy perfection with the addition of synths and cartoon sounds. Yes, cartoon sounds. Next up, they happily bash religion while dishing out ska sounds on 'Brainwashed' before rounding things out with 'Guillotine' and 'Acceptance Speech'.
There's a whole lot happening here in barely 12 minutes and it's pretty much all good. A great way to get the party started, which will hopefully continue on 'Dr. Album'!
Acid Lord track list:
Acid Lord™
Antifantasy
Brainwashed
Guillotine
Acceptance Speech