Album Reviews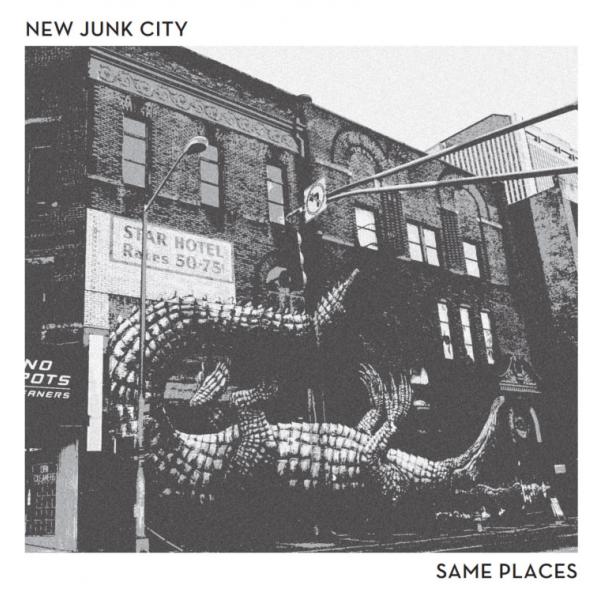 on
Sunday, October 21, 2018 - 09:30
- by Tom Dumarey
It doesn't happen very often that you hear one single song by a band you had never heard of and immediately fall for it. But for me, Atlanta's New Junk City is one of those bands and 'Stay Asleep' is one of those songs. It's one of those anthems that is high on energy, catchy as hell and highly melodic, yet it still packs plenty of grit. You know… the kind that makes you want to sing along, fist in the air while nursing a cold beer because vocalist John Vournakis makes you realize you're not the only one who's afraid of ending up alone or being stuck in a rut. Basically, it's the kind of song that made me start to listen to punk rock.
And the best thing about it? There's eight more songs just like it to be found on 'Same Places', the band's sophomore album that is out now via Real Ghost Records, Night Animal Records and Secret Pennies Records.  
New Junk City kicks off their new album with 'Useless Friends' and right off the bat they show off their particular brand of punk rock that is as loaded on pop sensibilities as it is folksy. Imagine a mix of Against Me! and The Menzingers with some Gaslight Anthem seeping on and you are right on track. From there on they just keep flaunting their songwriting skills with 'High In The Morning' (which packs one of the album's best choruses), the downright amazing 'Come Tomorrow' (which we were happy to premiere) and 'Coffee Mug' and the slow-burning 'In Our Blood', both of which have a very solid Gaslight Anthem vibe.
If you are going to Fest, make sure to catch them there. I guarantee you won't regret it! And as for 'Same Places', I'm pretty sure this one will find its way in my end of year list.
Track listing:
Useless Friends    
High in the Morning    
Half Life    
Stay Asleep    
Losing Side    
Come Tomorrow    
Coffee Mug    
In Our Blood    
Nothing Waiting