Album Reviews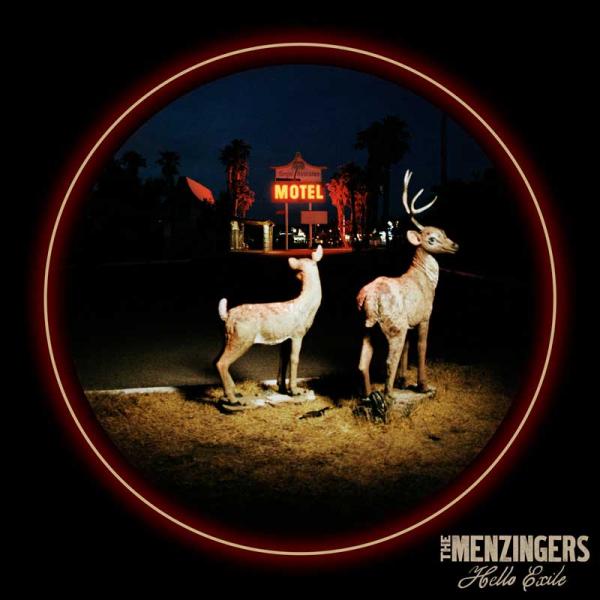 on
Monday, October 7, 2019 - 20:14
I have had a soft spot for the Menzingers ever since I heard 2010's 'Chamberlain Waits'. I mean, that album had it all. Still does. I don't think a month goes by where I don't play that album at full volume at least once. Okay, well maybe every now and again a month goes by without me listening to it. But saying that I sporadically still listen to it, just doesn't have the same ring to it.
That one album did mean however that everything the band released afterwards had some mighty big expectations to live up to. And sure enough, they delivered with 2012's excellent 'On The Impossible Past'. But then came 2014's 'Rented World' and 2017's 'After The Party,' where I would first get swept up by Menzingers fever (that is a real thing) before coming to the realization a year later that I hadn't felt a need to revisit those albums.
And well, I am kinda bummed to say that after having listened to 'Hello Exile' a couple of times, I'm pretty sure I won't be revisiting this one all too often either. It's all a bit underwhelming and on songs like the title track and 'I Can't Stop Drinking,' they even get dangerously close to adult contemporary territory. You know, the kind where you cozy up under the duvet with a nice glass of chardonnay. Maybe even two when you are feeling particularly bold.
You can't say 'Hell Exile' is bad. It is decent. Opening track and previously released single 'America (You're Freaking Me Out)', 'High School Friend' and 'Strangers Forever' are even downright solid. But too much of the album - especially on the album's second half - feels incredibly safe with songs sliding by and blending together. And I'm not sure what producer Will Yip has done, but it all sounds a bit off thanks to some effect that doesn't exactly help things along.
I get it though. Bands grow up, they mature and you can't expect them to keep on releasing the same album every couple of years. Well actually, you can when those bands are called NOFX or Pennywise. I just hope The Menzingers will take a couple more risks next time around. And while they are at it, maybe let Yip experiment a little less.
Track listing:
America (You're Freaking Me Out)
Anna    
High School Friend
Last To Know
Strangers Forever
Hello Exile
Portland
Strain Your Memory
I Can't Stop Drinking
Strawberry Mansion
London Drugs
Farewell Youth