Album Reviews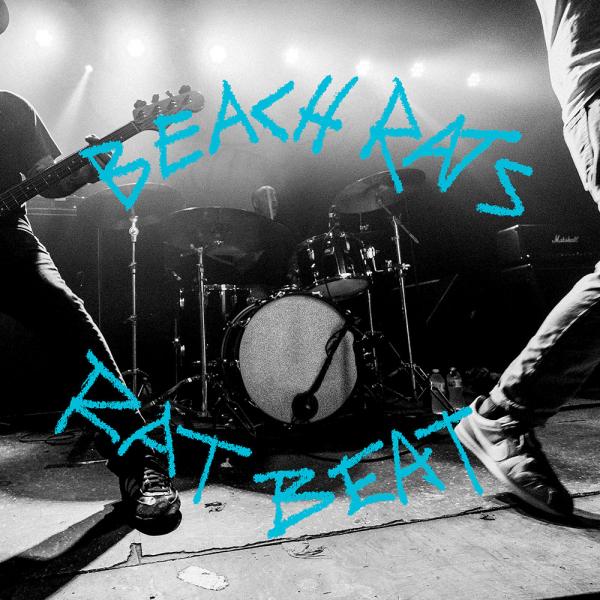 on
Thursday, August 18, 2022 - 11:55
When a band sets out to write songs the way they did back before they knew how to write songs, you might feel like you need to temper your expectations. Not so much though when the band consists of Lifetime's Ari Katz, Pete Steinkopf and Bryan Keinlen of Bouncing Souls fame, Bad Religion/Minor Threat's Brian Baker and Let It Burn's Danny Windas.
Beach Rats race through 12 songs in just 22 minutes, making 'Rat Beat' a short blast of pure, unadulterated 80s punk rock that is a guaranteed good time. The band kicks things off with 'Bikes Out!,' a song that whips up enough energy to function as a time machine that takes you back to punk rock's origins. 'Dress For Sick Sesh' alternates between lightning-speed and a boot-to-the-ground stomp that is a ton of fun before being replaced by the melodic 'Heavy Conversation' and the title track.
It' not like Beach Rats are trying to reinvent the wheel here. All of these songs sound like they were written without overthinking things and just focusing on the basics of what make punk rock so much fun instead. 'Clorox Boys' is the moodiest affair on the album with Katz repeating the line 'I should've known better' several times, almost like a regretful mantra. With the finish line in sight, they burn through 'She Was A Goner' and 'Beach Talk' with reckless abandon, tying the whole thing up nicely with the sulking 'Fuck You Dad'.
While these guys have all played or are still playing in the bands that got most of us into punk rock, don't go calling Beach Rats a supergroup. It's simply five friends getting together in Brian Baker's basement, revisiting the sounds of their youth just for the hell of it.So get your Bikes Out and tag along for the ride.  
Rat Beat track list:
Bikes Out
Dress For Sick Sesh
Heavy Conversation
Rat Beat
Summer's End
Saturday
Clorox Boys
Words
Blown To Bits
She Was A Goner
Beach Talk
FU Dad