Album Reviews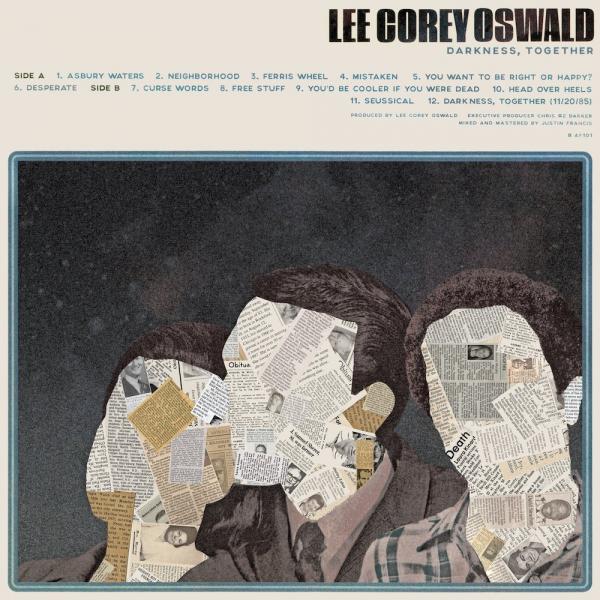 on
Sunday, October 21, 2018 - 09:59
- by Tom Dumarey
On their new album, Portland, OR's Lee Corey Oswald dish out twelve tasty slabs of punky power pop. These songs pack the kind of power chords and melodies that bring Weezer to mind while bands like Superchunk and The Menzingers are never that far away either. Those are some mighty big names to throw around, but Lee Corey Oswald more than manage to hold their own.
Another big plus are the band's heartbreakingly honest lyrics which deal with trying to keep a positive outlook in shitty times. And to help keep us positive, they wrap those lines up in singalong choruses and big, melodic hooks that are hard to resist.
They kick of 'Darkness, Together' with the high-energy 'Asbury Waters', 'Neighborhood' and single 'Ferris Wheel', which is one hell of a way of saying 'hello!', before letting their vulnerable side shine through in 'Mistaken', which starts off all fragile before switching gears to more flawless pop-punk.
Later on they kick off future live staple 'Free Stuff' that gets things going with the line 'get your hands up if you love free stuff', deliver perfection on 'Head Over Heels' and wrap things up with the title track, which is a beautiful acoustic song about a friend who passed away.
With an album like 'Darkness, Together' to show for, I honestly have no idea why these guys aren't bigger than they are right now. Here's to hoping that will change soon!
Track listing:
Asbury Waters
Neighborhood
Ferris Wheel
Mistaken
Right Or Happy
Desperate
Curse Words
Free Stuff
Cooler If Dead
Head Over Heels
Seussical
Darkness, Together