Album Reviews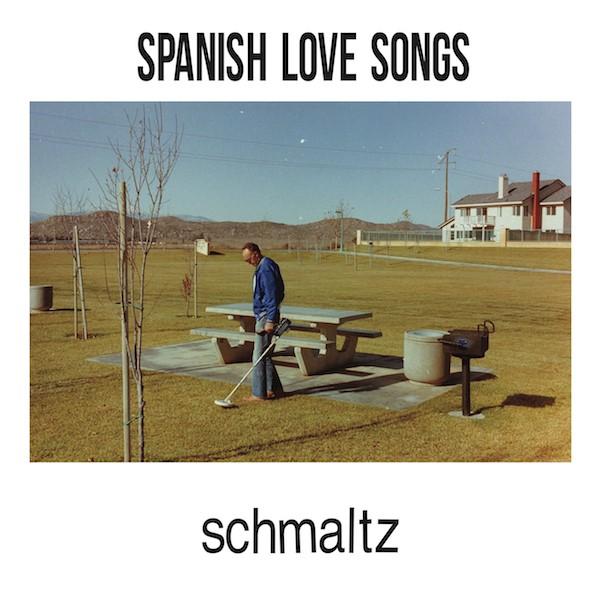 on
Monday, April 16, 2018 - 19:43
LA's Spanish Love Songs is back with the follow-up to 2015's 'Giant Sings The Blues'. That means more sad sack anthems that sound like the unholy offspring of The Menzingers and The Wonder Years. Not exactly the worst bands to be compared to.
Listening to songs like 'Bellyache' and 'Buffalo Buffalo' early on the album, It is not hard to imagine disenchanted punks all over yelling right along with vocalist Dylan Slocum, fists pumping in the air. Especially the way 'Buffalo Buffalo' falls still right before the chorus kicks in with the line 'would you meet me in the middle'. Ugh, gets met every time.
Meanwhile the rest of the band excels at banging out sturdy rhythms, chunky riffs and the kind of melodies that make the whole thing sound even more massive in scale. Pretty much my only note of criticism is that Slocum likes to throw in a little snicker at the end of a line. Maybe a bit too often. But hey, nitpicking.
Spanish Love Songs might not be reinventing the whole genre, but they produced one helluva fine album with 'Schmaltz'. And most of the time, that's really all we need.
Track listing:
Nuevo
Sequels, Remakes, and Adaptions
Bellyache
Buffalo Buffalo
Otis-Carl
The Boy Considers His Haircut
El Niño Considers His Failures
Joana, In Five Acts
Beer & Nyquil (Hold It Together)
It's Not Interesting
Aloha To No One