Album Reviews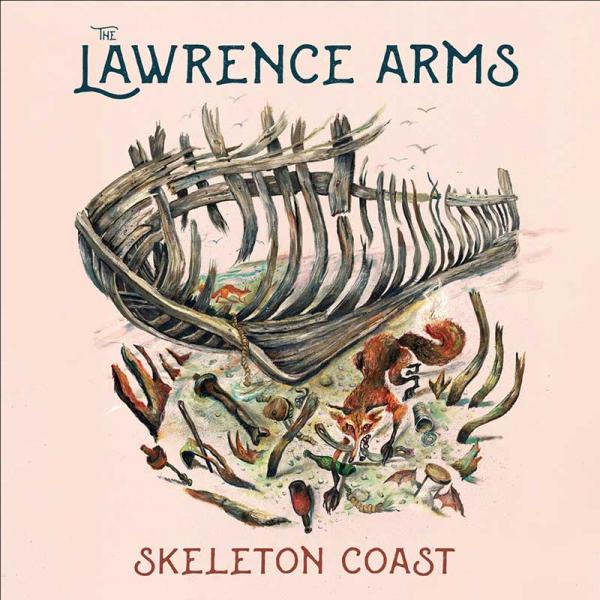 on
Saturday, July 18, 2020 - 09:46
The Lawrence Arms did it again! And by that I don't just mean release another kickass punk rock album, but also making us wait for it for way too long. But hey, after numerous tweets assuring us that they are indeed still the best band in the world about to release the album of the year, The Lawrence Arms' first new album in six years is finally out. And guess what? 'Skeleton Coast' has everything you could ask, pray and beg for.
Guitarist/vocalist Chris McCaughan gets to kick off this collection of short stories about some kind of end of the world type scenario with the line 'there is no past, there is no future, now free to live at last', after which there is a whole lot of living to be done as they take you on a wild ride that leads to an 'isolated outpost at the end of the world where all the pain and joy and love and fear you've ever felt manifests real real hard'. Bassist/vocalist Brenden Kelly then takes over vocal duties for the short but heavy-hitting 'Planes Trains and Automobiles,' which hits you with all the feels in just 115 seconds.
There is a lot of good stuff to be written about every single song that follows. From the rowdy 'Belly of the Whale' to the more melancholy-fueled 'Last, Last Words,' every single song on 'Skeleton Coast' hits home. The sequencing is equally strong, the juxtaposition between Kelly's and McCaughan's vocals works as well as ever as they march to the beat of Neil Hennessy's drums and the production job by Matt Allison makes everything shine even brighter.
'Skeleton Coast' packs all the sweat-drenched greatness, melancholy and singalong choruses the trio could muster and neatly divides it over fourteen songs that are nothing but pure and unadulterated punk rock bliss.
Track listing:
Quiet Storm
PTA
Belly Of The Whale
Dead Man's Coat
Pigeons and Spies
Last Last Words
Demon
Ghostwriter
How To Rot
Under Paris
Goblin Fox Hunt
Lose Control
Don't Look At Me
Coyote Crown