Album Reviews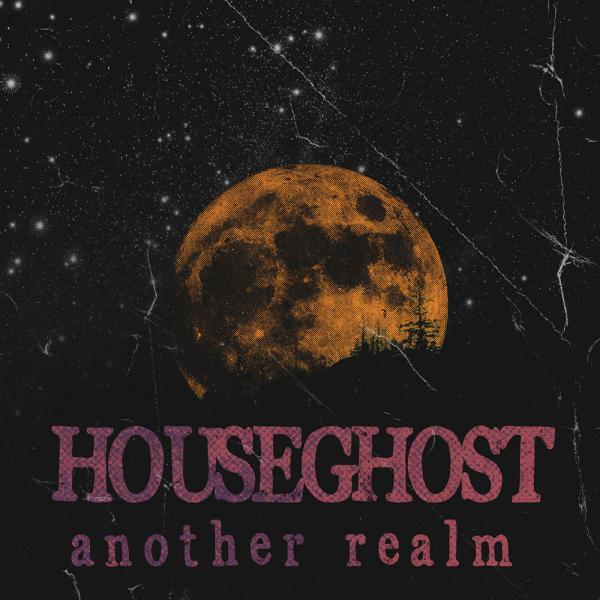 on
Friday, January 20, 2023 - 12:48
Made up of drummer Tyler Beaty (Goon, Break Yourself) and the brother/sister duo that is guitarist /vocalist Nick Hamby (The Raging Nathans) and bassist/vocalist Kayla Hamby, Dayton, Ohio's Houseghost started haunting my dreams when they released their eponymous debut album in October 2020. It was a near flawless exercise in spooky powerpop meets Ramonescore that I still haven't stopped listening to.
They are back now with 'Another Realm,' the trio's sophomore full-length. That's a dozen new slices of prime tuneage that should last you until Halloween comes calling. Saying it's more of the same has quite the negative connotation, but in Houseghost's case I wouldn't have it any other way. Following the moody intro that is 'Funeral Home', the band digs in with excellent cuts like 'Night In The Woods', the Teenage Bottlerocket-like 'Born On Halloween' and 'Pretty Red'. Kayla and Nick still take turns behind the mic, adding some nice variety with Kayla sounding more poppy and melodic and Nick bringing some grittiness to the table. Elsewhere, they broaden their sound on the slightly rootsy 'Shadows Of My Past', before rounding things up with the poppy title track.
'Another Realm' is 31 minutes of solid 'spooky punk' that should help solidy Houseghost's position as a band to keep an eye on.
Another Realm track list:
Funeral Home
Night in the Woods
The Calling
Zig Zag Zig
Heart Up
Born on Halloween
Pretty Red
Violet
All Bad News
Nameless
Happiest
Shadows of My Past
Another Realm