Album Reviews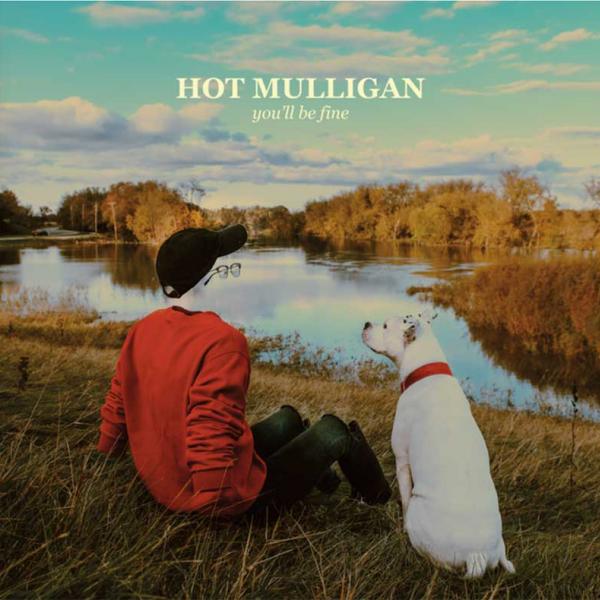 on
Thursday, March 19, 2020 - 12:56
I doubt it is what they had in mind. But fact is that with the release of an album called 'You'll Be Fine', Hot Mulligan is sending the right message into the world at the right time now that normal life is grinding down to a halt thanks to the corona virus.
'You'll Be Fine' comes with eleven fresh new songs that see the Michigan-based band take their particular blend of Midwest emo and pop-punk and run with it. They took the firm foundation they established with 2018's 'Pilot' and then built on that to end up with something that sounds both familiar and surprising.
Songs like opener 'OG Bule Sky,' which charges out the gates with twinkly guitars and plenty of pop-punk bounce, or the more mellow 'Green Squirrel In Pretty Bad Shape' might not be the most surprising songs you will hear this year but there is no denying that they are expertly executed.
Pretty much my only qualm with 'You'll Be Fine' is that vocalists Tades Sanville and Chris Freeman have a tendency to often switch to scream-y, shout-y vocals, as if they want to emphasize a certain part. And while it works in a song like 'SPS', most of the time it sounds forced and out of place and because they do it so often, it kinda ends up taking something away from the album.
Track listing:
OG Bule Sky
*Equip Sunglasses*
Feal Like Crab
Green Squirrel in Pretty Bad Shape
Dirty Office Bongos
Analog Fade (New Bule Sky)
We're Gonna Make it to Kilby
Digging In
SPS
BCKYRD
The Song Formerly Known as Intro