Album Reviews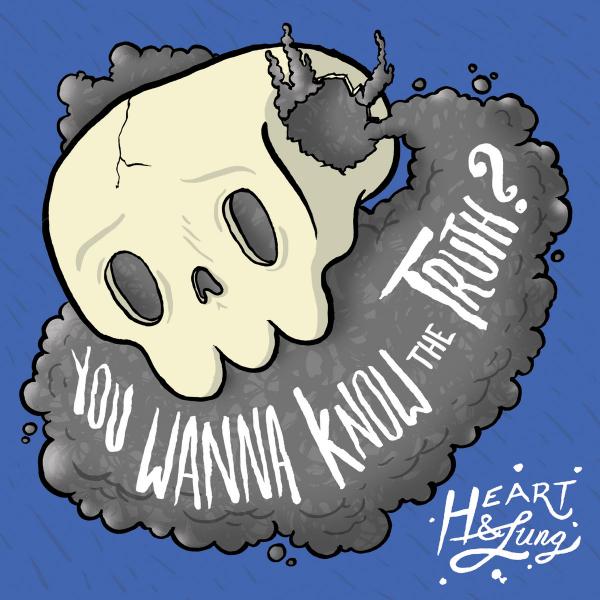 on
Saturday, January 2, 2021 - 13:59
Red Scare Records recently welcomed Cleveland's Heart & Lung to the roster and while they were at it also re-released the band's 2017 debut, 'You Wanna Know The Truth'. And if you wanna know the truth: this is a pretty damn good example of pop-punk done right.
They start things off with 'Telecaster,' a short one-minute blast that has a much-appreciated Off With Their Heads vibe happening. From there on, they keep the Midwestern punk torch burning bright on songs like 'Wasted', 'Hit Song No 4' and especially 'Hey Man,' which deals with losing a loved one to cancer. Something that stands in shrill contrast to the decidedly upbeat song. Powerful stuff.
Hit song no 5 and 6 come in the form of '1954,' a catchy as hell blast about being stuck in a conservative town, and 'Don't Need You,' which finds Heart & Lung channeling their inner Masked Intruder. They wrap things up neatly with yet another banger called 'The Sound' and leave you wanting more. Which is a good thing to leave people on when you have a new album coming out later this year.
Track listing:
Telecaster
Wasted    
Hit Song No. 4    
Hey Man    
1954    
You Wanna Know the Truth?    
Recession    
Don't Need You    
North Coast Metropolis    
Ingenue    
The Sound