Album Reviews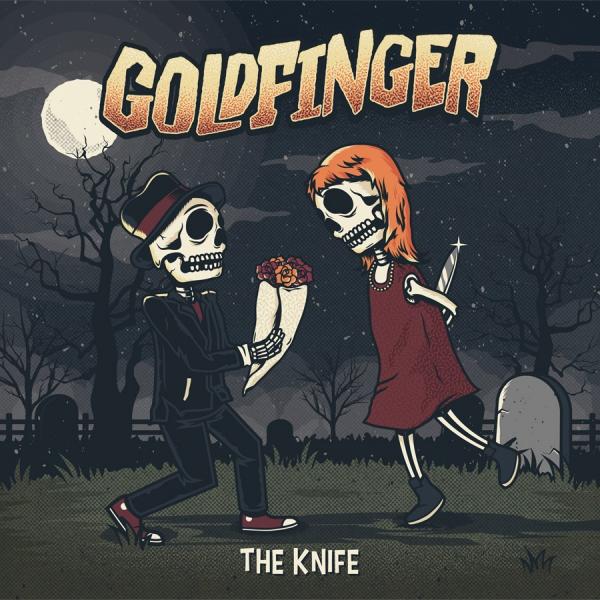 on
Tuesday, August 1, 2017 - 13:02
The Goldfinger you hear on "The Knife", their first new album in nine years, is not the band you once knew. John Feldmann is the only original member left after replacing everyone else by the likes of Mike Herrera (MxPx), Phillip Sneed (Story Of The Year) and Travis Barker. Now, that's a lot of pop-punk alumni for a single band, especially when it's to play these kind of generic, cookie-cutter tunes.
Since Goldfinger's last album, Feldmann has spent a fair amount of time producing bands like Good Charlotte, The Used and 5 Seconds Of Summer. And it shows. All of the songs that make up "The Knife" are poppy beyond belief and come with the same kind of pre-fab hooks you can find on every other pop song out there. Even the horns that are all over this album sound like you can find them as presets on some music creation software.
The one thing you won't find on "The Knife" is punk. Or good songs
I mean, "Tijuana Sunrise" is almost as big a trainwreck as that Fourth Of July performance by Brian Wilson, uncle Jesse and that dude from Sugar Ray, single "Put The Knife Away" is completely harmless and most of the other songs have as much relevance as the White House press secretary.
So I find it pretty ironic that in the song "Am I Deaf", it is the man responsible for some of the worst pop-punk in recent years, who starts complaining about how today's bands don't have anything to say like The Who, Black Flag or Dead Kennedys. I mean, that's coming from the same guy who later on the album comes up with some really cringeworthy dentistry puns in "Orthodontist Girl".
Track listing:
A Million Miles
Get What I Need
AM I Deaf
Tijuana Sunrise
Put The Knife Away
Don't Let Me Go
Beacon
Who's Laughing Now
Say It Out Loud
Orthodontist Girl
See You Around
Liftoff
Milla