Album Reviews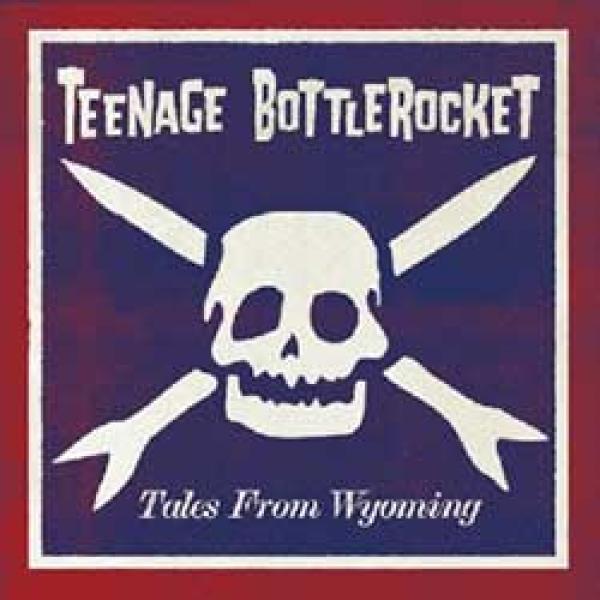 on
Wednesday, April 1, 2015 - 20:42
Time to rejoice! The new Teenage Bottlerocket album "Tales From Wyoming" is out and on it these Wyoming punks sound once again like… well, Teenage Bottlerocket. Which is the biggest compliment you can give them because honestly, who doesn't want to sound like TBR? Pretty much the biggest surprise is that the album cover is not just the band logo on a solid background. This time around they got all fancy and added a frame in another color… crazy, right?
Okay, that's a lie… with closing track "First Time" Teenage Bottlerocket have – for the first time as far as I know – written an acoustic song that comes with some sweet string arrangements. Other than that though it's business as usual. You might have already heard "In My Head", "Haunted House" and "They Call Me Steve", all three of which are vintage Teenage Bottlerocket songs. And there's a bunch more on here just like it… "Nothing Else Matters (When I'm With You)" is one, "Dead Saturday" is another and "Cockroach Strikes Again" is just plain awesome.
Honestly, what's not to love about these guys? Produced by the almighty Bill Stevenson at the Blasting Room with Jason Livermore and Andrew Berlin serving as engineers, the fourteen songs that make up "Tales From Wyoming" sound all nice and crispy and there's not a dud in sight.