Album Reviews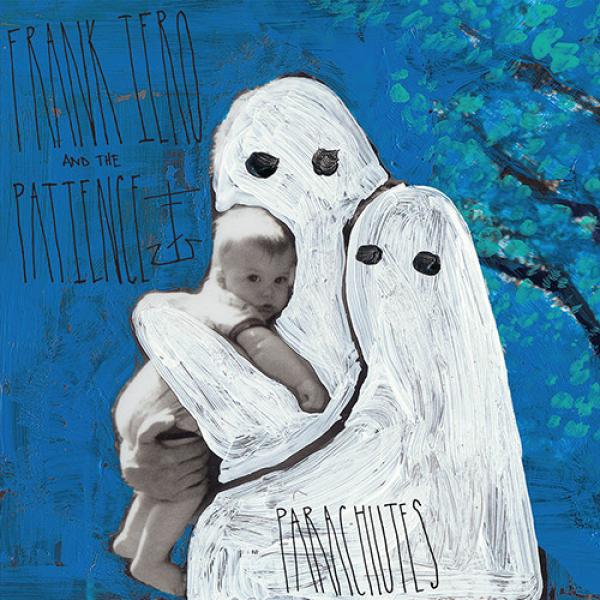 on
Wednesday, November 9, 2016 - 16:20
After having previously released his solo debut "Stomachaches" back in 2014 under the name Frnkiero and the Cellabration, the former My Chemical Romance guitarist is back with a new album called "Parachutes".
For his second solo outing, he has changed the name of the band to Frank Iero and the Patience. And that's not the only thing that is different this time around. While "Stomachaches" was not a bad album, it lacked focus and at times came across as a mortar being wielded by a drunk person. In comparison "Parachutes" hits like a precision bombing. The reckless sense of abandon remained though. Opening track "World Destroyer" lives up to its name and sets the pace for things to come. "I'm A Mess" is pure punk angst, while more crashing guitars can be heard in "Veins! Veins!! Veins!!!" and "The Resurrectionist, or an Existential Crisis in C#".
But Iero knows when to take his foot off the gas as well. "I'll Let You Down" swaggers all over the place and sounds like a bar room brawl waiting to happen, while he channels his inner Johnny Cash in the twangy "Miss Me" before closing down shop with "9-6-15", a raw tribute to his grandfather, one of the parachutes in Iero's life that were there to brace his fall.
As an artist, Iero doesn't need parachutes anymore. This album is all the proof you need to back up that statement. He has already landed.
Track listing:
World Destroyer
Veins! Veins!! Veins!!!
I'm A Mess
They Wanted Darkness…
I'll Let You Down
Remedy
Dear Percocet, I Don't Think We Should See Each Other Anymore.
Miss Me
Oceans
The Resurrectionist, or An Existential Crisis in C#
Viva Indifference
9-6-15