Album Reviews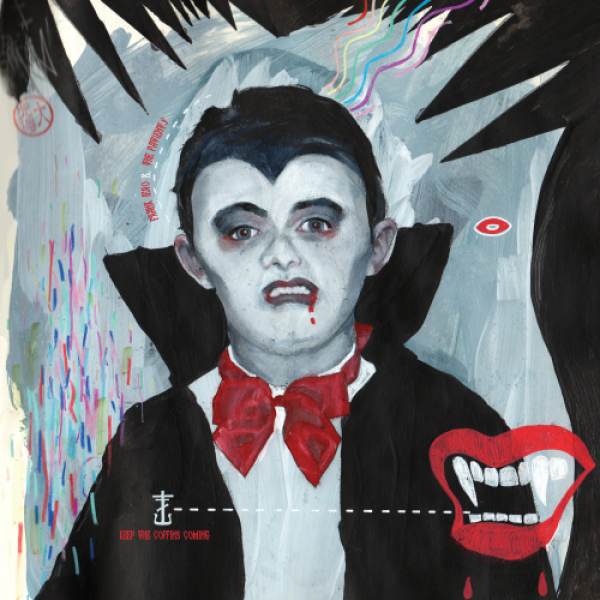 on
Monday, September 25, 2017 - 19:03
- by Christophe Vanheygen
Yeah, yeah … We know … My Chemical Romance and things. Whatever. This is Frank Iero and the Patience and it has nothing to do with Iero's old band.
After 'Stomachaches' and 'Parachutes' Frank Iero and the Patience finally released something with more than one word in the title.
Kudos, Frank.
All kidding aside though, you can't help but being bummed out a little bit about the EP. It's only 12 minutes long, 'I'm a mess' was already on 'Parachutes' and 'You are my sunshine' wins the award for most unnecessary cover song on an EP ever.
However, don't let the harsh remarks scare you off. Iero teamed up with the legendary Steve Albini to record the EP. And boy, does it show. 'I'm a mess' turned out so wonderfully, ehm, messy that I want to let Blink-182 fans listen to it and tell them: "see, this is how raw and cool pop punk could sound if you put a little effort in it. Or less effort."
The first time I heard 'BFF', I was honestly wondering how an adult could ever get away with something so full of teenage "dear diary"-lyrics. The second time, though, it turns out to be a brittle, little grungy tune even the 30-somethins can enjoy thoroughly.
'No Fun Club' might be the highlight of the record. It's 1'30" of raw rocking noise, slightly reminiscent of bands like Please Mr. Gravedigger (remember them?) or a sloppier version of The Bronx. This is what Albini does best.
So … All good up until now … And then begins a 5-minute rendition of 'You are my sunshine' that is about as interesting as listening to a hair dryer blow hot air.
Sorry, I didn't even have the – very lame joke coming up – Patience to sit through the whole thing.
Track listing:
I'm A Mess
BFF
No Fun Club
You Are My Sunshine