Album Reviews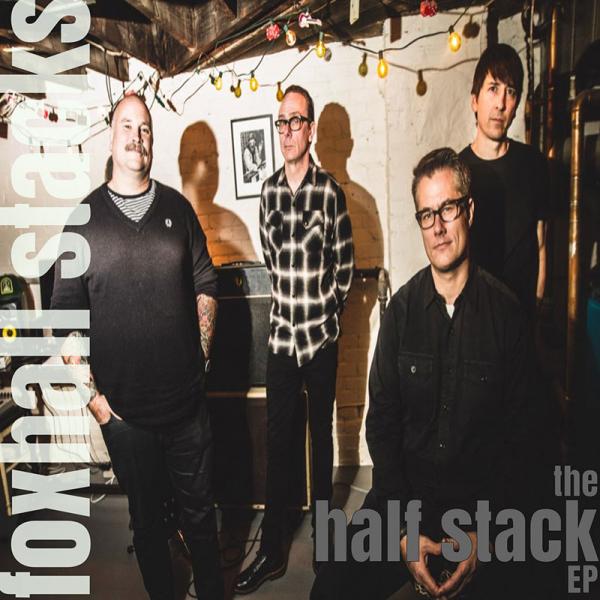 on
Thursday, April 16, 2020 - 17:18
- by Tom Dumarey
Following up on last year's 'The Coming Collapse' debut album, Foxhall Stacks - the band consisting of Bill Barbot (Jawbox, Burning Airlines), Jim Spellman (The High-Back Chairs, Velocity Girl), Brian Baker (Minor Threat, Dag Nasty, Bad Religion) and Peter Moffett (Government Issue, Burning Airlines) - is back with more power-pop excellence in the form of the 'The Half Stack' EP.
Featuring four previously unreleased tracks from 'The Coming Collapse' recording sessions, you know what to expect. Opening track 'Danish Movies' is so catchy that it makes the prospect of watching dramas like 'Jagten' or 'Festen' more appealing than ever. Next up is 'Surround' finds Foxhall Stacks at their most gentle while 'Flanger on the Hi-Hat' sees them strutting their stuff with 80ies hardrock flair to boot. '#1 Sounds' gets to round this one out and lives up to its name with pure power-pop bliss.
These guys just make it all seem so easy. I mean, these are the songs that didn't make the album. And they are nothing short of amazing. And as if the songs on here aren't enough reason to pick this one up at your favorite digital retailer, then how about the fact that a portion of the proceeds from this release will go to We Are Family, a Washington, DC based senior outreach network who now need help more than ever.  
Track listing:
Danish Movies    
Surround    
Flanger on the Hi-Hat    
#1 Sounds