Album Reviews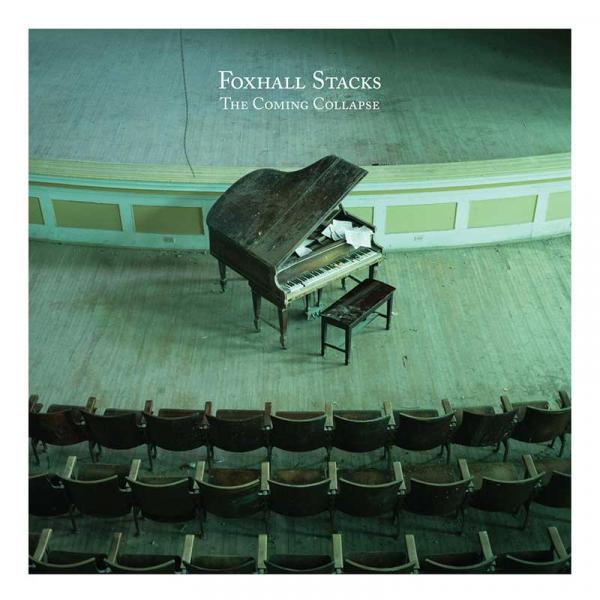 on
Thursday, September 26, 2019 - 15:17
- by Tom Dumarey
You may not have heard of Washington DC's Foxhall Stacks just yet, but you have definitely already heard of its members. I mean, this band's line-up reads like a who's who of awesomeness: Bill Barbot (Jawbox, Burning Airlines), Jim Spellman (The High-Back Chairs, Velocity Girl), Brian Baker (Minor Threat, Dag Nasty, Bad Religion) and Peter Moffett (Government Issue, Burning Airlines). They are all in on this together.
But of course, band members with a pedigree don't necessarily make for a good album. As luck - or sheer talent - would have it, 'The Coming Collapse' is true power-pop bliss donned in a punk rock jacket with a glam stomp and rock 'n roll swagger. Think The Posies, Cheap Trick, Slade, Mott The Hoople and Replacements having a great time together.
Opener 'The Reckoning' immediately sets the tone with highly effective leads and a catchy chorus, lead single 'Turntable Exiles' sees the catchy chorus of the opener and raises it with plenty of well-placed ooh ooh's, 'Failure' sounds like the Posies going pop and the harmonies in 'Top Of The Pops' will brighten up your day no matter how shitty it is.
Don't sleep on this one. If the collapse the band refers to in the album title really is upon us, then we should at least be able to face it with a totally wild soundtrack.
Track listing:
The Reckoning    
Turntable Exiles    
Law Of Averages    
Worried    
The Old Me    
Failure    
Take Control    
Top Of The Pops    
Do It Yesterday    
Rough Sailors