Album Reviews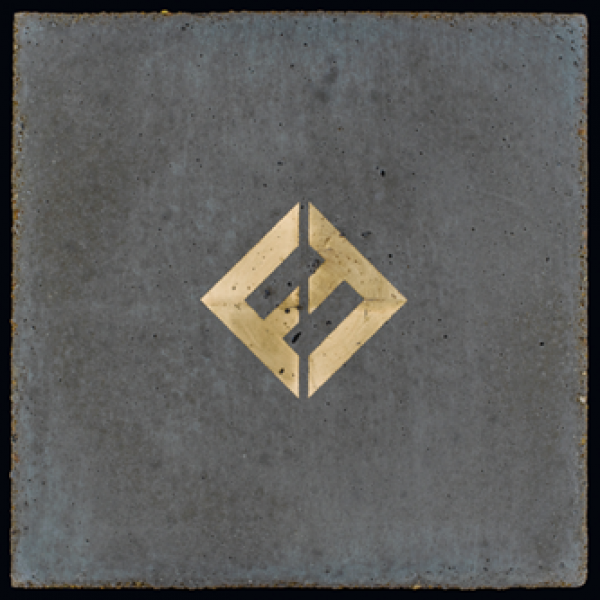 on
Wednesday, September 20, 2017 - 20:30
I pretty much kept on sticking up for the Foo Fighters up until 2011's "Wasting Light". I mean, they're a loveable bunch with their rider requests, the Rickrolling and their fun music videos. But that whole "Sonic Highways" album/documentary series? Hard to defend.
"Concrete And Gold" is album number nine for Dave Grohl and on it he does the exact same thing as on the previous eight. Albeit, even less convincing and less interesting. To stick with the album title… there is a lot of durable, dependable concrete, but not a whole lot of gold. It just sounds bigger than ever thanks to pop producer Greg Kurstin.
Opening track "T-Shirt" starts things off decent enough with Grohl crooning how he 'just wants to sing a love song' over an acoustic guitar before a huge wall of sound washes over you. And granted, "Run" comes with one of the Foo's better choruses. But it is no match for the brütal two-note riff and Grohl screaming his lungs out, which bring the whole song down to a 'meh' and maybe a shrug of the shoulder. I also liked the song better the first time around when it was still called "White Limo".
From there on, things become a bit hard to keep up with. On "Make It Right" Grohl & co pretend to be an average 70s rock band. Single "The Sky Is A Neighborhood" is actually a pretty good song in spite of its nonsensical title. "La Dee Da" sounds like something Lenny Kravitz would have written on a bad day. "Dirty Water" starts off as a boring acoustic track before turning into a boring loud song with a slight electro pop touch.
Luckily, the album has some redeeming moments as well. "Sunday Rain" is a nice mellow jam (even if it keeps going on for a bit too long). The way "Arrows" keeps gaining momentum is pretty awesome. "Happy Ever After (Hour Zero)" is a downright moving ballad, genuine and honest. It serves as a reminder of what Grohl is capable of when he isn't too busy goofing around in the studio with his friends
Speaking of friends, there are apparently a lot of guests contributing stuff here and there. The Kills' Alison Mosshart, Boyz II Men's Shawn Stockman, Paul McCartney and – supposedly – even Justin Timberlake. None that you'd recognize any of them if you didn't know where to look for 'em.
I still like the Foo Fighters. But at this point in time I think I like the idea of them more than their actual output. I can't help but feel that they keep on trying to sound like something they are not. Trying out all these different sounds and styles and still end up sounding like… well, like the Foo Fighters. But a mediocre version. So maybe they should just embrace what made them so big in the first place and focus on that the next time around?
Track listing:
T-Shirt
Run
Make It Right
The Sky Is A Neighborhood
La Dee Da
Dirty Water
Arrows
Happy Ever After (Zero Hour)
Sunday Rain
The Line
Concrete and Gold