Album Reviews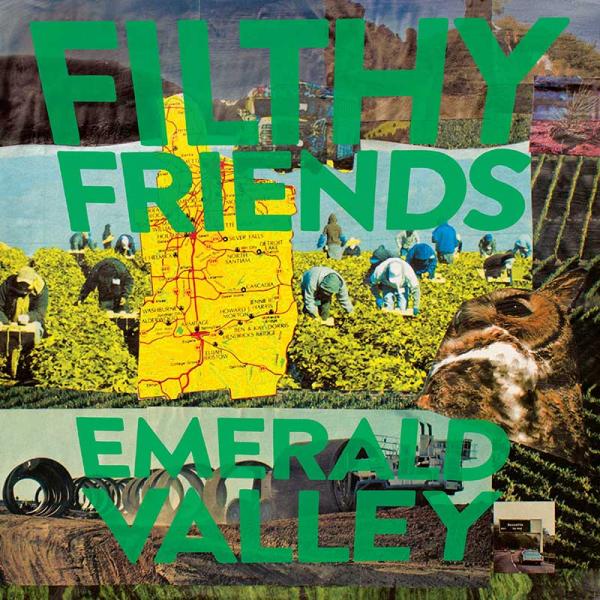 on
Friday, May 10, 2019 - 16:37
- by Tom Dumarey
Remember when Filthy Friends' first album came out and you were like 'wow'? Well, Sleater-Kinney's Corin Tucker, R.E.M.'s Peter Buc, indie stalwarts Scott McCaughey (The Minus 5) and Kurt Bloch (The Fastbacks) and drummer Linda Pitmon are back with another zap to the system called 'Emerald Valley' and this time around it sounds even better.
They don't waste any time and immediately pull their sound wide open on the title track, which thrives on a bluesy riff over which Tucker takes stock of where we are at and wondering how the hell we got there. It's a bit of a recurrent theme throughout the other nine as Filthy Friends work their way through their growing concerns over oil production and distribution ('Pipeline'), gentrification and income inequality ('One Flew East'), and getting crushed under the wheels of capitalism ('Last Chance County').
They do so sometimes in an outright angry way, sometimes taking on a more contemplative tone and as they jump from punk to shoegaze and jangly pop, the end result always ends up sounding both timeless and fresh. And whatever route they choose to travel down, they always do so in the most solid of ways.
The term supergroup gets used so often, it has pretty much lost all meaning. But listening to 'Emerald Valley', it most definitely applies to Filthy Friends.
Track listing:
Emerald Valley
Pipeline
November Man
Only Lovers Are Broken
Angels
The Elliott
One Flew East
Break Me
Last Chance County
Hey Lacey