Album Reviews
The Very Best Definitive Ultimate Greatest Hits Collection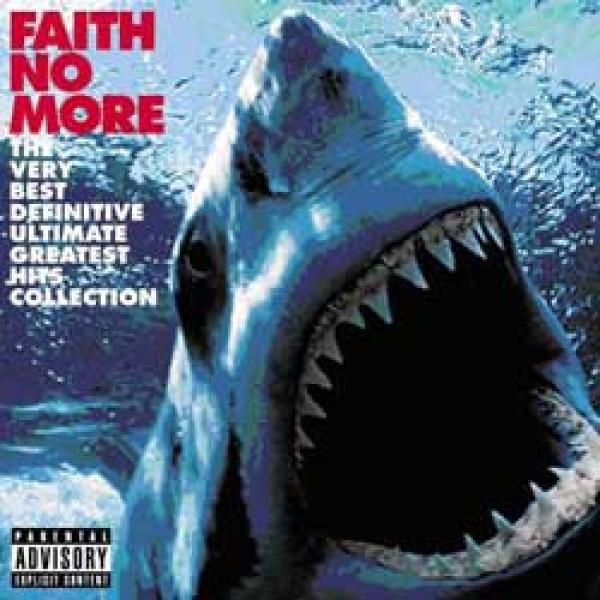 on
Friday, June 19, 2009 - 00:00
Following "Who Cares A Lot?", "This Is It : The Best Of Faith No More", "Epic And Other Hits", "The Platinum Collection" and "The Works", there is now a new Faith No More greatest hits comp available which they titled with tongue firmly planted in cheek, "The Very Best Definitive Ultimate Greatest Hits Collection". It means that Faith No More now has to their name the same amount of greatest hits albums as they have actual studio albums.
But is it fun? Of course it is! Who can get enough of tracks like "Epic", "Midlife Crisis", "A Small Victory" or the easy listening pastiche of "Evidence"? No songs from their debut "We Care A Lot" but other than that all of the band's albums are reperesented on here. Especially "Angel Dust" with a whopping 7 songs. Admitted, it was when the band was at its creative peak
Of course, like with any greatest album there are songs missing that should've been on here ("Surprise You're Dead anyone?) while others look a little out of place ("Ricochet") but all in all it's a great way to get to know the band if you've been living under a rock for the past twenty years.
There's a bonus disc with some B-sides and rarities as well which make this release interesting for the diehard fans out there. We especially took note of the killer track "Absolute Zero" and "Sweet Emotion" and "New Improved Song", both of which date back to the "Real Thing" recording sessions.
Nice compilation even if it's kind of unnecessary and a good way to get reacquainted with these songs so you can sing along when the recently reformed band plays a show near you!