Album Reviews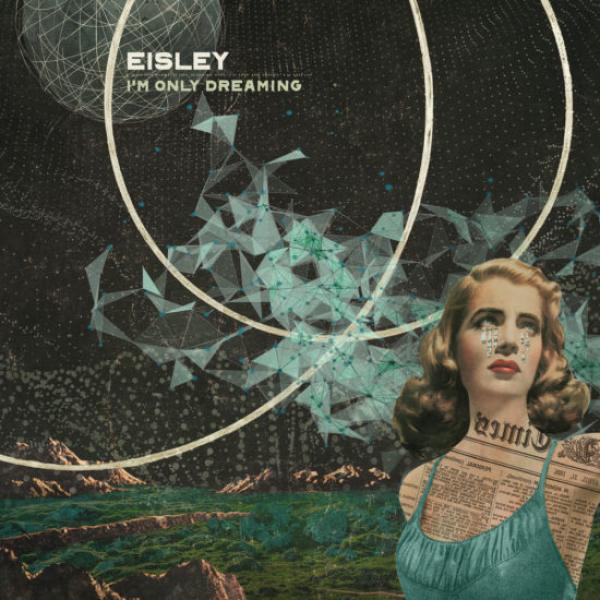 on
Sunday, March 5, 2017 - 09:31
Since the release of 2013's "Currents" two of Eisley's founding members packed up their things and left, leaving remaining singer Sherri Dupree-Bemis alone behind the mic. So what does that mean for Eisley's sound? Well, not a whole lot apparently. Things haven't really changed all that much on "I'm Only Dreaming". Eisley still play the same kind of dreamy and sweet indie pop they started out with.
With the help of producer Will Yip, "I'm Only Dreaming" sounds great. Take opening track "Always Wrong" for example. It brims with melancholy, draws you in with sweet melodies and Sherri's swooning vocals. As far as atmospheric indie pop goes, we are off to a good start here.
But then you get to "Defeatist" and it kinda sounds the same. And "A Song For The Birds" which comes with guest vocals by Sherri's husband Max Bemis (of Say Anything)? Yeah, the same. Or the acoustic minimalism of "Rabbit Hole"? The same. The triphoppy atmosphere that is introduced in "Sparking? Well, you get it. It all sounds the same. Eisley made an extremely safe album with "I'm Only Dreaming". It is pleasant enough on the ears, but also… well, kind of boring after a while. It's like having a car that is stuck in the same gear. It will get you where you want to go, but sometimes you just want to step on the gas.
Track listing:
Always Wrong
Defeatist
A Song for the Birds ft. Max Bemis
Sparking
My Best Friend
Rabbit Hole
Louder Than a Lion ft. Anthony Green
You Are Mine
When You Fall
Snowfall
Brightest Fire