Album Reviews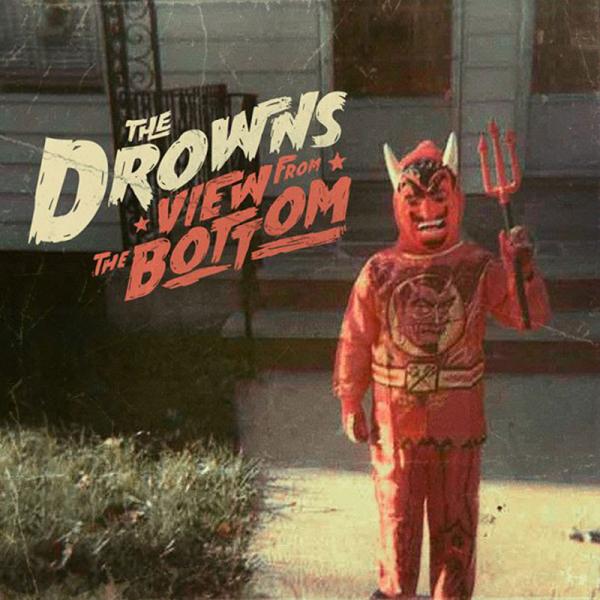 on
Thursday, September 20, 2018 - 15:14
- by Tom Dumarey
Featuring members of Success, Shell Corporation, Time Again and Madcap, The Drowns is a new band that seemingly came out of nowhere. Yet here I am listening to their debut full-length, 'View From The Bottom'. Expect to hear ten street punk jams of the highly melodic variety. Think Red City Radio meets Bouncing Souls and… well, the other bands these guys still play or have played in. While being ridiculously catchy at times, they still pack plenty of grit as well. Not in the least thanks to Success' vocalist Aaron Rev, whose gravelly voice can probably peel the bark off of a tree.
Highlight-wise I'd say they're off to a pretty badass start with the uppercut that is opener 'Eternal Debate'. A highly melodic uppercut aimed at all the keyboard warriors out there. Also really good is the twosome 'Faithfully, Faithless' and the title track in the middle of the album, two songs where Rev's and Andy Wylie's vocal work particularly well together. The same unfortunately can't be said about 'Time Slips'. It starts off nice enough with a Rancid-like riff, but the dual vocals at the end of the song are a tad bit grating. Nope, then I much prefer the gloomier 'I.C.U.' and especially 'Darkness,' which has something of a Hot Water Music vibe going on and where Wylie adopts a crooner-style vocal delivery that sounds like Me First And The Gimme Gimmes' Spike Slawson singing an original.
So yeah, 'View From The Bottom' is not a flawless album. But the good definitely outweighs the not quite so good and fans from the members' other bands will find plenty to enjoy on here.
Track listing:
Eternal Debate
Take Me Back
Time Slips
Where's Bobby
Faithfully, Faithless
View From The Bottom
OverExposure
Boston Accent
I.C.U.
Darkness