Album Reviews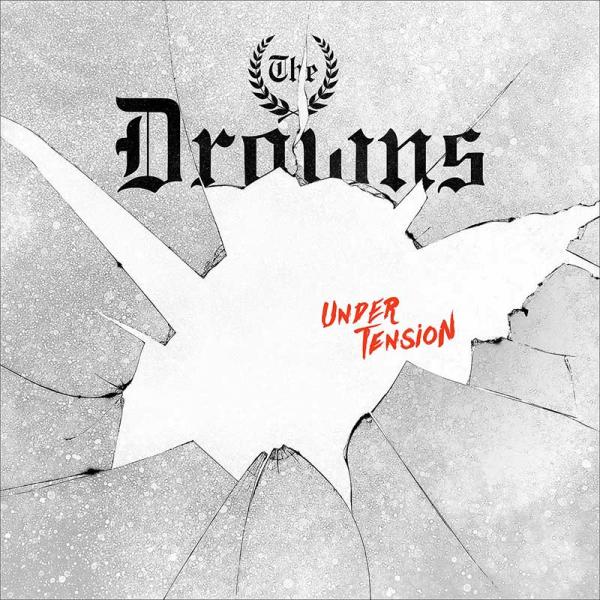 on
Saturday, February 22, 2020 - 14:08
Seattle's The Drowns were already off to a pretty good start with 2018's 'View From The Bottom', but have truly come into their own now with the release of their new album. The songs that make up 'Under Tension' come off a lot more well-rounded and confident than their previous outing and the band pulls it all off with an almost effortless flair.
In case you are not familiar with The Drowns just yet, these former members of The Shell Corporation, Success, Time Again and The Briggs like their punk rock highly melodic with a side order of gruff. Think Street Dogs, Swingin' Utters and pre-bagpipes Dropkick Murphys. With vocal duties being split up between the über-gruff Aaron Rev (of Success) and the slighty-less-gruff Andy Wylie, the songs automatically come with different vibes and offer variety while still forming a cohesive whole.
Having producer Ted Hutt (Flogging Molly, The Gaslight Anthem) aboard probably didn't hurt things either and what must have already seemed like a match made in heaven on paper, sure sounds like one as well. They storm out the gates with energetic, slightly nervous opener 'Black Lung', take you for a ride with 'Them Rats' and 'Wolves On The Throne', invite you to a party on 'One More Pint' and then drop you off back home with 'The Unknown' and the moving 'Battery Street'.
Track listing:
Black Lung    
Them Rats    
Wolves On The Throne    
Hold Fast    
One More Pint    
Demons    
Wastin' Time    
Cue The Violins    
The Harder They Come    
The Unknown    
Battery Street