Album Reviews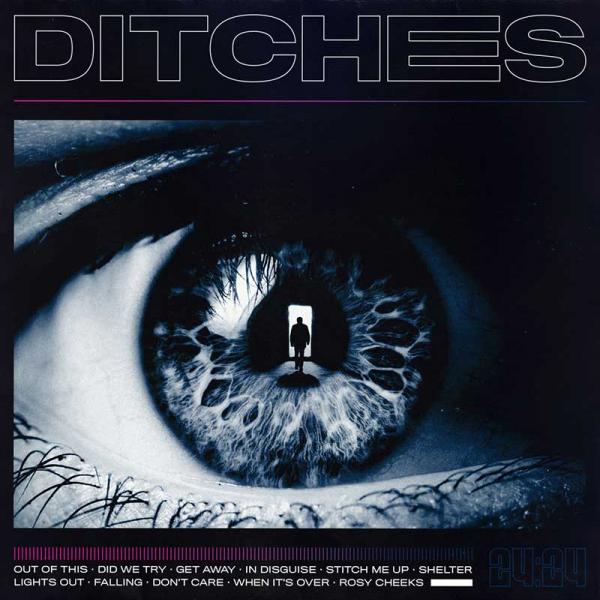 on
Saturday, March 21, 2020 - 10:02
Do you like Sweden? And solid tunes? And Marked Men? Radioactivity? If the answer to all those questions is yes, then you are going to be very happy you got to know Ditches. Hell, even if you don't like Sweden, you are going to need their debut album in your life. Trust me on this one.
On their self-titled full-length, these guys blast through eleven songs worth of highly melodic and garage-y pop-punk meets power pop goodness. Now, I mentioned Marked Men before and sure, there is plenty of Denton's finest to be found on songs like opening track 'Out Of This', 'Get Away' and 'Stitch Me Up'. Hell, Jeff Burke even produced the album and helped out with some backing vocals. But dismissing Ditches as a mere copycat would be cutting them short. They simply wear their influences on their sleeves but instead of getting stuck at the worship phase, they ended up writing songs that probably had Burke wondering why he hadn't come up with them himself.
Ditches not only have a knack for writing the catchiest of melodies, they also succeed beautifully in spicing them up with solid riffs, fast-paced rhythms and punchy basslines that stumble and crash into one another and somehow make the whole thing even sweeter. I mean, songs just don't get better than 'Did We Try', the surf-inflected 'Don't Care' or the grand finale that is 'Rosy Cheeks'.
Track listing:
Out Of This    
Did We Try    
Get Away    
In Disguise    
Stitch Me Up    
Shelter    
Lights Out    
Falling    
Don't Care    
When It's Over    
Rosy Cheeks