Album Reviews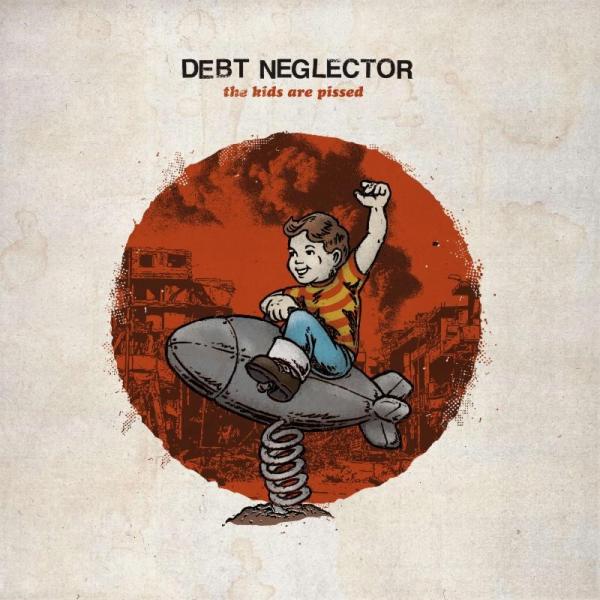 on
Wednesday, November 21, 2018 - 08:24
- by Tom Dumarey
Florida's Debt Neglector is back with a new 6-song EP called 'The Kids Are Pissed' and it is all kinds of good. Of course you already know this because you heard last year's debut album 'Atomicland' and have not been able to shut up about Debt Neglector since. Just in case you haven't though, feel free to pick that one up in tandem with 'The Kids Are Pissed'.
Debt Neglector, which features Alex Goldfarb of New Mexican Disaster Squad and Gatorface fame, does the kind of aggressive, in-your-face skatepunk that both Epi and Fat were known for back in the day along with big dollops of melody, singlaong parts and plenty of lyrical outrage. There is more shredding going on here than you would expect from just six songs, the drums are relentless and they give NOFX a run for their money with 'R.P.F.O.'.
Elsewhere on the EP, they pay tribute to the Descendents with 'New White Roses,' which serves as a thank you to predecessors that helped get people involved in the punk scene and thinking and acting politically while they absolutely shred on the blistereing 'Go Fund Yourself'. In a perfect world Debt Neglector would be getting a shitload more attention, but… well, we aren't living in a perfect world and as a result the kids are pissed.
Track listing:
Scared Of U.S.
Go Fund Yourself
Wrong Side
New White Roses
R.P.F.O.
The Kids Are Pissed