Album Reviews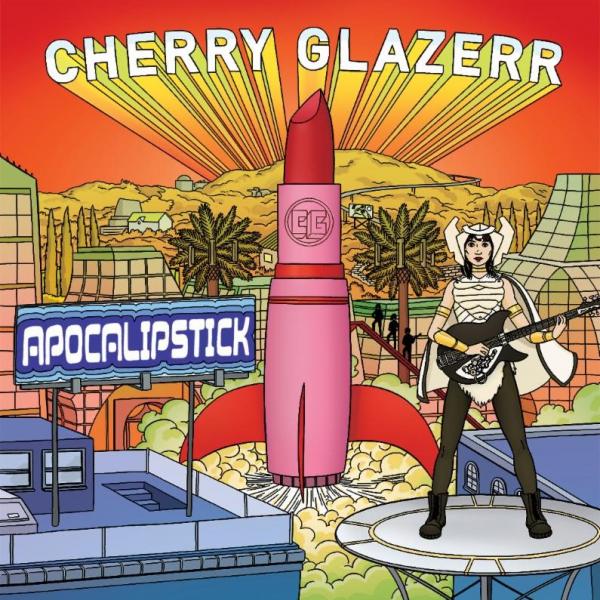 on
Friday, January 20, 2017 - 14:50
The second opening track "Told You I'd Be With The Guys" starts off, you know you are going to get a more polished version of Cherry Glazerr on "Apocalipstick, the band's second album. The simple but über-catchy riff and frontwoman Clementine Creevy's melodic hooks are slick, but still have a dark streak running through them.
Produced by Joe Chicarrelli (The Strokes, My Morning Jacket, The White Stripes) and Carlos De La Garza (Bleached, M83, Paramore), the album sounds absolutely gorgeous and comes with plenty of highlights in the form of the danceable "Trash People", the uptempo "Humble Pro" and the haunting "Nurse Ratched". Along the way, Creevy addresses themes like female solidarity, insecurity and wild streaks, all the while making sure there is plenty of melody to go round.
So yeah, "Apocalipstick" is poppier and decidedly less lo-fi than Cherry Glazerr's debut album. But that's more of a plus than anything else, especially seeing as the band has more attitude than ever. Think Blondie or Siouxsie. It really is that good.
Track listing:
Trash People
Moon Dust
Humble Pro
Nuclear Bomb
Only Kid On The Block
Lucid Dreams
Sip O' Poison
Nurse Ratched
Instagratification
Apocalipstick