Album Reviews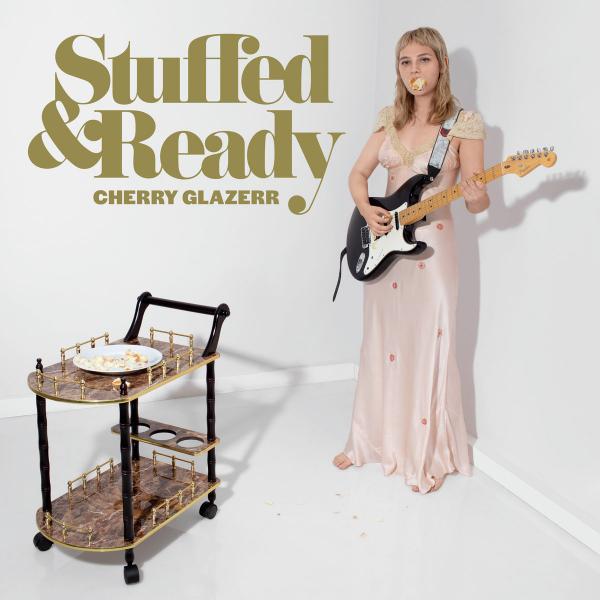 on
Sunday, February 10, 2019 - 14:29
- by Tom Dumarey
On their third album, the Clementine Creevy-led band that is Cherry Glazerr is back with yet another new line-up and more importantly, a fresh new batch of songs. Well, maybe not exactly fresh... if you have spent any amount of time with 2017's 'Apocalipstick', you won't find too many surprises on 'Stuffed & Ready'.
Situated somewhere between grunge, sludgy pop and acts like Siouxsie and The Banshees and The Cure, Cherry Glazerr sound eerie one second, throw in a poppy hook the next and then blow everything away wih a meaty riff. Creevy herself might sound fragile one second as she opens herself up in lines like 'I don't want people to know how much time I spend alone'in the inward looking 'Self Explained,' only to scream her way through 'I see myself in you/Maybe that's why I fucking hate you' elsewhere on the album. It's those kind of juxtapositions along with the soft-loud dynamics, that make 'Stuffed & Ready' a solid enough album.
Solid, not surprising. Because in spite of what those juxtapositions might suggest, there is little variation between the ten songs that make up 'Stuffed & Ready'. There is no denying that songs like opener 'Ohio', single 'Wasted Nun' and 'Juicy Socks' are strong cuts, but you also can't go round the fact that it all starts to sound a little too much alike as you work your way through the album.
Track listing:
Ohio
Daddi
Wasted Nun
That's Not My Real Life (feat. Delicate Steve)
Self Explained
Isolation
Juicy Socks
Pieces
Stupid Fish
Distressor