Album Reviews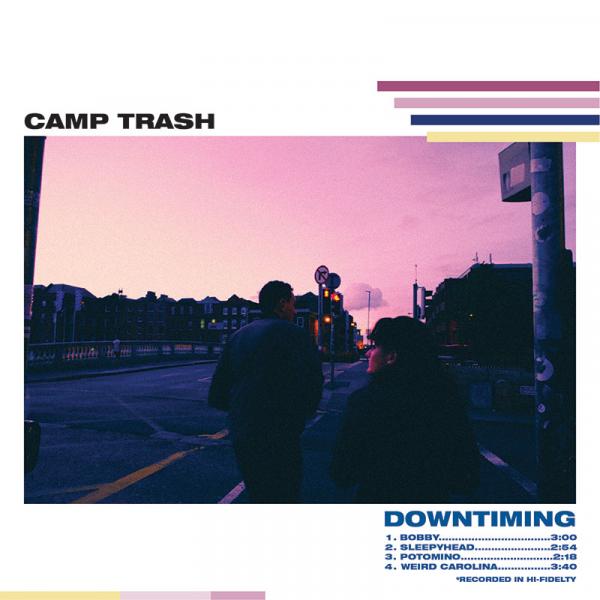 on
Sunday, February 7, 2021 - 10:14
Out of Bradenton, FL comes Camp Trash with a near-perfect debut EP. There are just four songs to be found on 'Downtiming'. But these are songs that pack more hooks, melodies and crunchy guitars than some full-lengths. They wear influences like the Get Up Kids and Oso Oso like badges of honor and have curled up in the sweet spot that exists between emo and power pop.
Opening track 'Bobby' is the kind of song that instantly sounds familiar in the best of ways. If you still aren't convinced a song can sound all sweet and cute and still rock after hearing this one, I don't know what will change your mind. The remaining three songs - and especially 'South Carolina' - are equally strong and come with the kind of big, bright shiny melodies that make you long for summer and all the promise it holds.
According to a recent post on the band's Facebook page, they aren't a real band and they did not just finish their first LP. So I will not be looking forward to that one. Not at all.
Track listing:
Bobby
Sleepyhead
Potomino
Weird Carolina