Album Reviews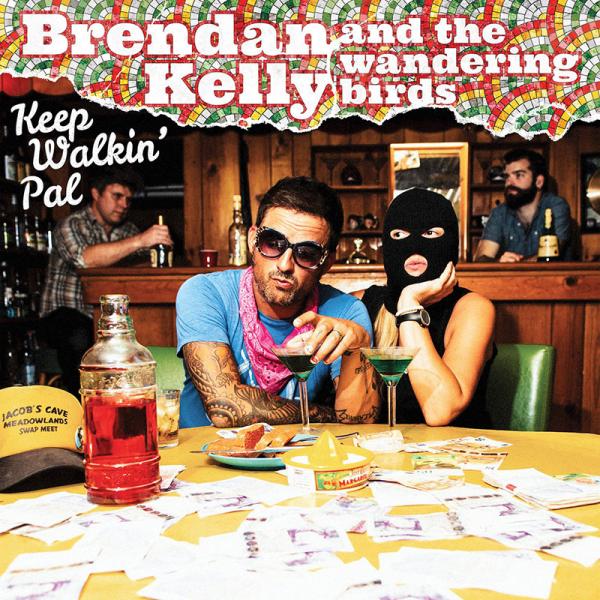 on
Monday, October 29, 2018 - 11:26
- by Nate Hennon
If you are reading this, I am sure you are familiar with Brendan Kelly's work or persona.  Besides being a drunken, gravel-voiced punk rock frontman of The Lawrence Arms and The Falcon, Brendan Kelly's solo endeavors are quite spectacular. Yes, his first solo outing with the Wandering Birds, "I'd Rather Die Than Live Forever," contains a lot of dark imagery and skeevy lyrics, but the song structures are infectious and poetic. If you have not listened to Kelly's first solo record, I suggest you do. It's okay; I'll wait.
Welcome back. Told you it was good. Well, the Unofficial Punk Rock Mayor of Chicago (my title for Kelly) is at it again with his latest solo release, "Keep Walkin' Pal." But rather than do another version of Punk Rock Unplugged, Kelly took a sonic risk by going more electronic or chiptune. If this musical direction does not sound appealing, you are dead wrong. Unlike "I'd Rather Die", which was better suited for a cold winter depression, "Keep Walkin' Pal" is full of bouncy, light autumn jams that are a major departure from Kelly's other work. Particularly "Shitty Margaritas" and "Huggz" feel like day drinking hangover songs. Built for those lazy days when the sun goes down earlier, but you feel like throwing on a Hawaiian shirt and drinking your afternoon away watching the foliage change.  
Also, Kelly's ability to create an overarching story through his music continues on this album. Much like The Lawrence Arms's "The Greatest Story Ever Told," there are lyrical callbacks to other songs on "Keep Walkin' Pal" and a beloved character from the last The Falcon album even puts in an appearance here. It's these types of special touches in a song or an album that makes me want to revisit Kelly's work in its entirety over and over; the dude has a way of grabbing your attention and then screwing with you until he's done.
Track listing:
Keep Walkin' Pal
Shitty Margarita
Huggz
The Lies
Black Cat Boy
Up In Them Guts
Boardin' USA!
The Ballad of Buffalo Bill
Bottle and Tray
I'm The Man