Album Reviews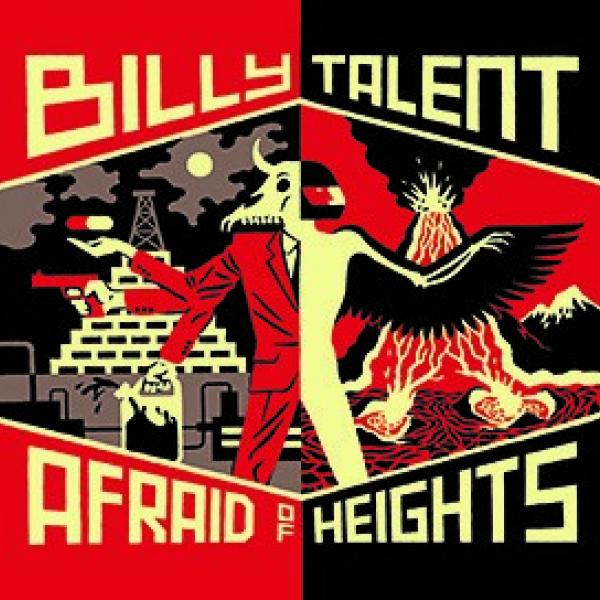 on
Friday, July 29, 2016 - 17:04
After a whole lot of teasing on the band's social media, Billy Talent's fifth album is finally out. Unfortunately without drummer Aaron Solowoniuk, who had to sit this one out due to his ongoing battle against MS. Luckily the band found a solid replacement in the form of Alexisonfire's Jordan Hastings, who knows his way around a drum kit as well.
To be honest, "Afraid Of Heights" doesn't come with a lot of surprises. Then again, I don't think their fans were rooting for change. Vocalist Benjamin Kowalewicz remains one of the most recognizable singers out there, they still know how to write songs that walk the line between punk, emo and alternative rock and crank out some big choruses along the way.
There are some unfortunate choices though. "Rabbit Down The Hole" starts off like an über-cheesy ballad and then drags on for way too long. "Louder Than The DJ" might be intended as pure fun, but it comes across as stale, especially in the lyrical department. And "February Winds" is pure filler.
But when the band is on a roll, longtime fans will still find plenty to enjoy on here. The title track and "Ghost Ship Of Cannibal Rats" get the party going early on in the album and "Horses & Chariots" is a bit of a Muse rip-off (back when they were still worth listening to), but at the very least it's a good rip-off.
So yeah, "Afraid Of Heights" might not find Billy Talent breaking any new ground. But it's a fun listen and most of the songs on here should get things moving at their live shows.