Album Reviews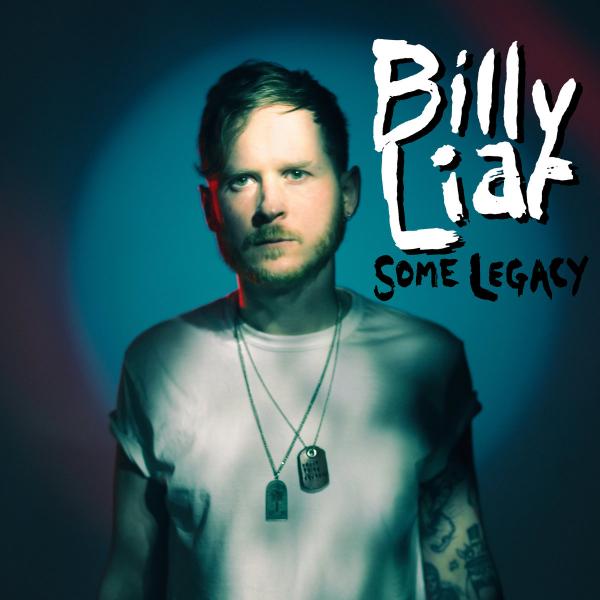 on
Thursday, July 18, 2019 - 16:18
- by Tom Dumarey
Toby from Red Scare sold this album by saying that you had to 'imagine a horde of rowdy punks led by a very, very small version of William Wallace with big songs about friendship, despair, tolerance, love, anxiety, and life in Edinburgh'. I really like that description. Not just because I am a lazy writer but also because, after having spent some time with 'Some Legacy,' it just about perfectly sums up 'Some Legacy'.
That horde consists of none other than Joe McMahon who produced the album along with Tim Van Doorn. They also resptively contributed guitars and vocals and  bass while Sham 69's Robin Guy took place behind the drum kit. And that very small version of William Wallace? Well, that's Billy Liar, a singer/songwriter who has been releasing mostly acoustic songs and EPs since 2006. Songs that didn't lose any of their intensity or fire in all of their acoustic-ness but that still left plenty of room for the honest lyrics to shine. And I'm talking like bear-your-soul kind of honest lyrics. Just give 'Noose' a spin... things don't get more honest than that.
So how does all of that sit with a full band? Very well actually. Rowdy opener 'The View From Here' immediately sets the pace with hard-hitting drums and a ton of energy. Frank Turner might come to mind at some point. Which is me being a lazy writer making an easy comparison, sure. But it is also kinda true. Elsewhere on the album you will be reminded of Against Me ('The Righteous & The Rats') or legends like The Clash or The Buzzcocks. It's all there in some way, shape or form while still very much being its own thing. And you can always tell that these songs started out as acoustic cuts.
If you prefer quieter moments, then you are in luck as well. Billy provided some moments to counter all of the album's rowdiness in the form of the moving 'Independent People' and 'Less Vegas,' which is further enhanced by piano and background vocals from Honeyblood's Stina Tweeddale. And then it's right to 'Change,' a shanty that has The Clash seeping through its pores.
Fact is that 'Some Legacy' is a seriously powerful and sincere album courtesy of a punk troubadour who is hopefully well on his way of becoming a household name. And let's be honest, that Scottish accent just makes it even better.
Track listing:
The View From Here
The Righteous & The Rats
I Still Struggle
Pills
Independent People
Noose
Change
Neither Are You
Cold Turkey
27 Montague
Less Vegas