Album Reviews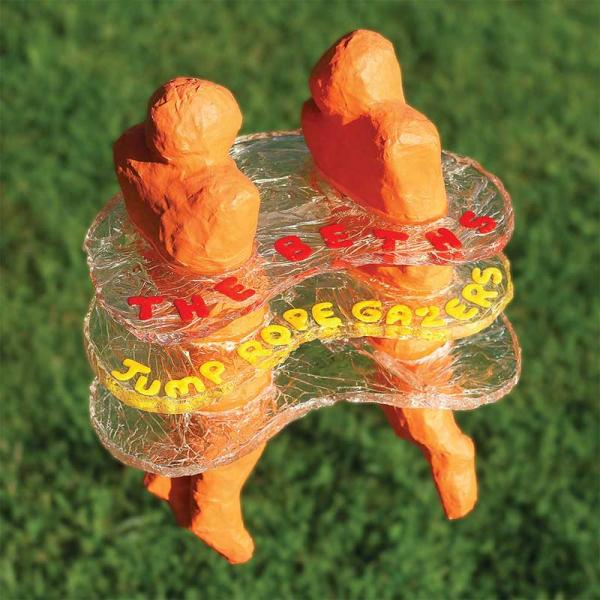 on
Monday, July 6, 2020 - 20:42
Remember New Zealand's The Beths from when they released their debut album two years ago? We sure do! 'Future Me Hates Me' had hooks for days and melodies that you couldn't shake no matter how hard you tried. Well, they are back with their sophomore album 'Jump Rope Gazers' and it comes with all the self-doubt and gorgeous melodies you could possibly ask for.
Song titles like 'Do You Want Me Now', 'Don't Go Away' and single 'I'm Not Getting Excited' hint at it and lines like 'these days I'm struggling to stand my own reflection' confirm that songwriter and lead vocalist Elizabeth Stokes is still struggling with things, not in the least brought upon by missing home and reflecting on friendships that are stretched to their limits by the distance that comes with touring. You still remember tours, right?
All of this anxiety is cleverly cloaked by bright melodies, beautiful harmonies and high-octane riffs in songs like 'I'm Not Getting Excited', 'Acrid' and 'Mars, the God of War' that come at you with plenty of 90's flair. And when they slow things down on a cut like the title track or the lullaby that is 'Do You Want Me Now', The Beths prove they have that down pat as well.
If you like your indie rocking and your hooks poppy, try 'Jump Rope Gazers' on for size. You won't regret it.
Track listing:
I'm Not Getting Excited    
Dying to Believe    
Jump Rope Gazers
Acrid
Do You Want Me Now
Out of Sight    
Don't Go Away
Mars, the God of War
You Are a Beam of Light
Just Shy of Sure