Album Reviews
A Loud Bash Of Teenage Feelings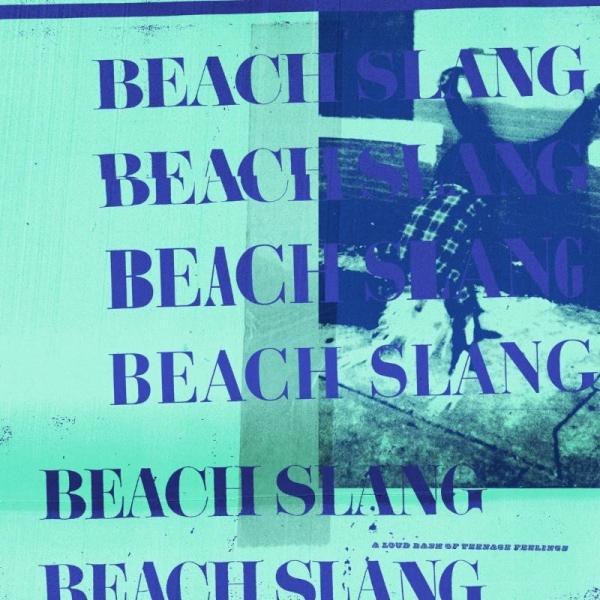 on
Saturday, October 8, 2016 - 11:41
Barely a year after the release of "The Things We Do To Find People Who Feel Like Us", Beach Slang is already back with a new album. If you're a regular visitor of PunkRockTheory (hi mom!), you probably know we enjoyed the hell out of everything Beach Slang has released to date. That's why it pains me to say that "A Loud Bash Of Teenage Feelings" feels mostly underwhelming.
It's not that James Alex & co have delivered a bad batch of songs or are doing anything that is miles away from what they delivered on TTWDTFPWFLU. It's more that they are doing the exact same thing. Alex' lyrics still deal almost exclusively with being young, loud and reckless and read like a teenager's Facebook posts. Most of the songs stick to the same formula. Hell, "Spin The Dial" is pretty much "Punk Or Lust" all over again and I'm sure I've heard the backup vocals on "Art Damage" on the previous album as well along with most of the riffs.
It's weird. "A Loud Bash Of Teenage Feelings" doesn't impress me for the exact same reasons that first made me fall in love with this band. This is definitely not a bad album. If this was my first encounter with Beach Slang, I would probably be all over this. But what I guess it boils down to is that I already knew they could play these songs. Now, more than anything else I'm anxious to hear what else they got up their sleeves.
Track listing:
Future Mixtape For The Art Kids
Atom Bomb
Spin The Dial
Art Damage
Hot Tramps
Punks In A Disco Bar
Wasted Daze Of Youth
Young Hearts
The Perfect High
Warpaint