Album Reviews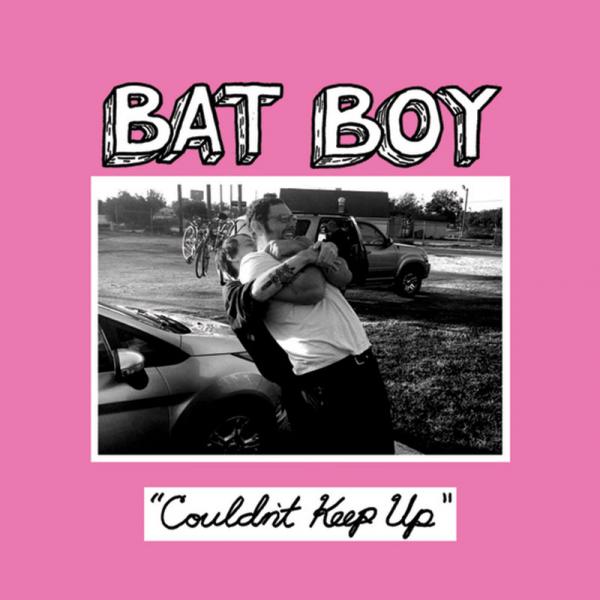 on
Tuesday, August 1, 2017 - 13:07
Meet Bat Boy. A new band started by Spraynard's Jake Guralnik and Hannah Eagle, who sold merch for Spraynard. Seeing as they wanted to stay in touch after the tour but hated talking on the phone, they decided they should just start a band together instead. Rounded out by Sundials' Cory Chubb on drums, they are trying to make it work while spread out between Richmond and Philadelphia. Well, there actually isn't a lot of trying involved. The four songs that make up "Couldn't Keep Up" definitely work.
Opening track "Giantess" doesn't need more than ten seconds, a couple of guitar notes ringing out softly and Hannah's soothing vocals to get your attention. From there on, the song busts open in this killer indie punk meets power-pop gem that is damn near perfect.
And they don't stop there. The three songs that follow buzz in all the right places and come with some ridiculously catchy hooks. The best thing about Bat Boy however is how they manage to give their songs this really smooth flow while still packing plenty of punch. I mean, listen to "Tequila Sunrise" and try not to fall in love with that song.
I don't know if anyone here remembers Helicopter Helicopter, one of the most underrated bands I have ever heard, but Bat Boy kind of remind me of them. And of Worriers. And Weezer. Do yourself a favor and check out "Couldn't Keep Up". It would be a damn shame if these summer jams passed under the radar as well.
Track listing:
Giantess
Pinata Break
Tequila Sunrise
Squid