Album Reviews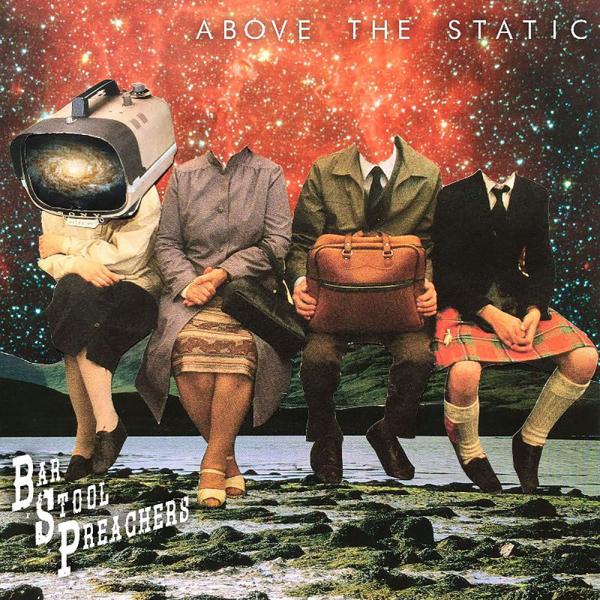 on
Friday, March 24, 2023 - 12:10
UK punk rock outfit The Bar Stool Preachers's third album 'Above The Static' was not supposed to exist. At least, not in its current form. Together with producer Ben Hannah, the band holed up at the Waterloo, a three-story pub/venue in the Northern seaside town of Blackpool, to lay down some demos that would lead to the process of making an actual album. But after having listened to the first song they committed to tape there, they felt like it already sounded like the finished product and really went for it. Less than three weeks later, the whole album was done and recorded.
The result? A dozen new songs that range from rock 'n roll and punk to ska and a piano ballad in the form of recently released single 'Lighthouse Keeper'. But they didn't stop there: the start of 'Doorstep' sounds like a Måneskin single while 'Love The Love' comes at you with a doo wop intro. And  If that sounds slightly schizophrenic… well, it is. 'Above The Static' sounds busier than a London Tube station at rush hour. Besides an inordinate amount of ooh's and aah's, every single song on here has been injected with a myriad of ideas, some of which work, some of which don't. They pretty much threw everything but the kitchen sink at these tracks.
The Bar Stool Preachers have tried to catch lightning in a bottle on 'Above The Static' while continuing their constant search to evolve. And in doing so, they have lost some of that Bar Stool Preachers charm and magic that ran through their previous output.
Above The Static track list:
Above The Static Tracklisting
Call Me On the Way Home
Flatlined
All Turned Blue
Doorstep
Never Gonna Happen
Laptop
Lighthouse Keeper
Love The Love
Prince Of Nothing
Two Dog Night
Don't Die Today
Going Forward