Album Reviews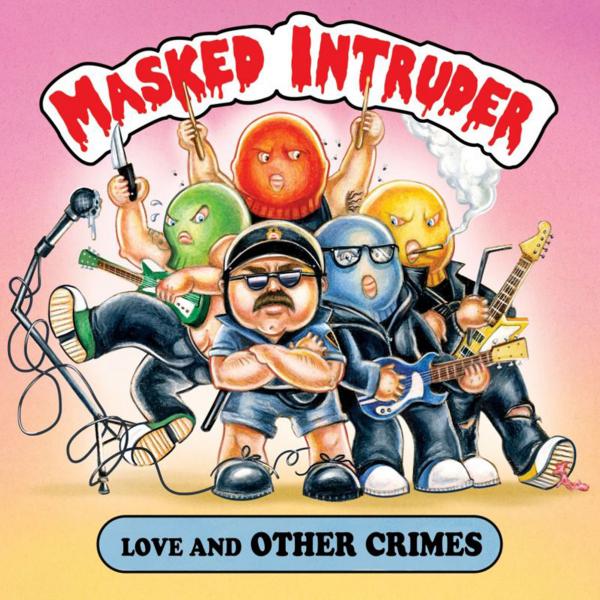 on
Wednesday, July 20, 2016 - 20:36
Apparently changing labels has no effect whatsoever on Masked Intruder. The songs that make up "Love And Other Crimes" are the band's first for Pure Noise and they are just as melodic and addictive as anything else they've done up to this point. Lyrically things haven't changed either as they still sing about the girls they can't get or are no longer allowed to see because of a pesky restraining order.
Opening track "Take What I Want" gets things going right away with the band's 70ies rock-inspired tribute to larceny. "First Star Tonight" is catchier than herpes and comes with an honest to god guitar solo. "Beyond The Shadow Of A Doubt" has some of the best vocal harmonies you'll find on here, while "Running From The Cops" is the EP's fastest song. Pure Ramonescore.
If you've listened to Masked Intruder before, you know they are particularly fond of doo wop. If not, you will find out quick enough when you hear "Still Always On My Mind". Rounding things out is "If Only", a sweet enough closer that references The Wonder Years in the chorus (the tv show, not the band).
"Love And Other Crimes" came out last week, just before the band's busiest time of the year because… you know, everyone's going on holiday and that leaves a lot of houses empty. Make sure to pick up a copy. It might turn out to be the only thing you still own when you return from your trip.