Album Reviews
Do What You Want: The Story of Bad Religion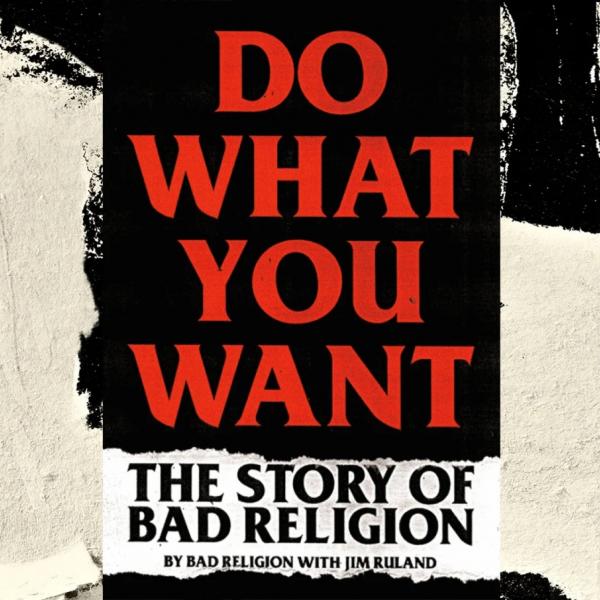 on
Thursday, September 17, 2020 - 16:21
2020 marks Bad Religion's 40th anniversary as a band. To celebrate the occasion, the band published an 'autobiography' based on extensive interviews by author Jim Ruland with the band members. 'Do What You Want: The Story of Bad Religion' takes the reader from Bad Religion's humble beginnings in a San Fernando Valley garage affectionately referred to as 'the hell hole' all the way up to now.
I was looking forward to finding out more about one of the bands that got me into punk rock. And I mostly got what I came for. 'Do What You Want' is breezy enough and comes with plenty of facts about both the band and Epitaph Records. Mostly thanks to the input of the three longest-running members, singer-songwriter Greg Graffin, guitarist-songwriter Brett Gurewitz, and bassist Jay Bentley. They don't just talk about the facts, but also open up about some of the behind-the-scenes drama like Gurewitz' substance abuse.
Unfortunately the book can also be something of a jumbled mess, jumping from one subject to the next, only to then circle back to something and repeating it. Or contradicting it. And then there are parts that just plain don't make sense. Like when they talk about gaining a lot of of new fans when 'No Control' came out thanks to the inclusion of 'You' on the soundtrack of Tony Hawk's Pro Skater 2. A video game that didn't come out until 10 years after the release of 'No Control'.
Being that Bad Religion is known for their wildly consistent sound (not counting 'Into The Unknown') and hyper-intelligent lyrics, I guess I was hoping for something just a little more cohesive. As it stands, another song title that might have made a fine title for the book would have been 'I Want Something More'.