Album Reviews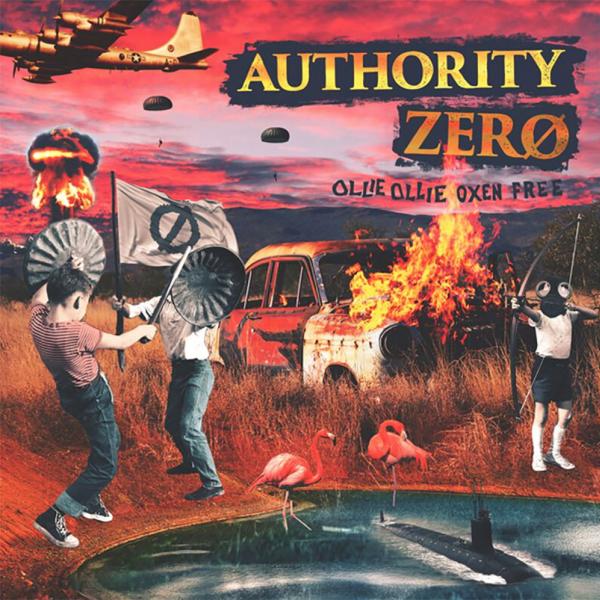 on
Sunday, July 18, 2021 - 10:17
On their eighth album, Arizona skatepunks Authority Zero do what they have always done: crank out sturdy and solid punk rock jams that are big on … well, everything really. Melodies, choruses, energy, aggression. They don't just have it all, they'll even supersize it when you ask them nicely. And sure enough, 'Ollie Ollie Oxen Free' also comes with the occasional sidestep into ska and reggae.
This is especially true on cuts like the title track which comes roaring in, the ferocious 'Fire Off Another' and the Descendents-y 'The Back Nine', while elsewhere on the album Pennywise frontman Jim Lindberg helps turn 'Don't Tear Me Down' into another album highlight.
But just like on every other Authority Zero album before this one, there are unfortunately also a couple of tracks that pull the rug right out from under whatever energy they manage to build up. The acoustic-based reggae song 'A New Day' for example. Or 'Nowheres Land' which starts off promising, but ultimately fails to land somewhere.
Luckily, the good outweighs the not quite so good, making 'Ollie Ollie Oxen Free' a solid enough album that warrants you to come out, come out wherever you are when Authority Zero comes blazing through your town.
Track listing:
Ollie Ollie Oxen Free
Nowheres Land
The Good Fight
Fire Off Another
Ear To Ear (Featuring Iagri Shuhei of HEY-SMITH)
The Back Nine
Fully Operational
Seas And Serpents
A New Day
Don't Tear Me Down (Featuring Jim Lindberg of Pennywise)
Have You Ever
For What It's Worth
Bruiser