Album Reviews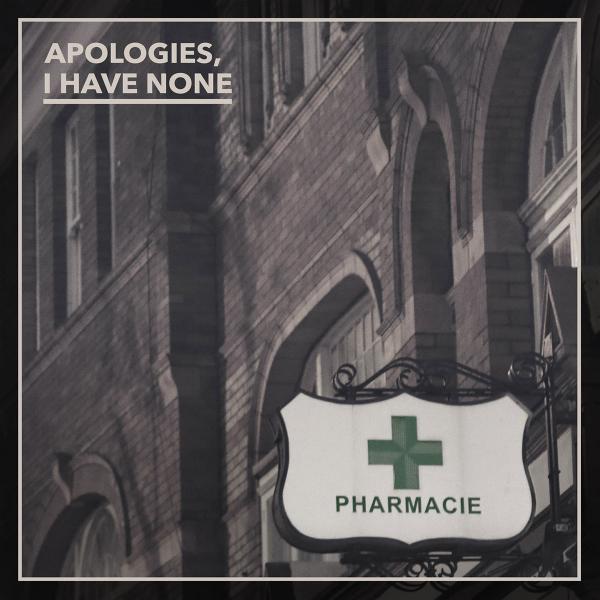 on
Friday, September 30, 2016 - 17:45
Following the release of the bleak and rather disappointing "Black Everything" EP, I wasn't exactly holding out for a new Apologies, I Have None album. But I have to say that "Pharmacie" is far better than I was expecting it to be.
Frontman Josh McKenzie dug deep within himself for this one, reflecting on mental health issues and the effect they can have on a relationship, while the rest of the band expertly crafts post-rock atmospherics before letting loose in more urgent parts that help drive the message home. Early album highlights come in the form of opening track "Love & Medication" and "The Clarity Of Morning", while "Crooked Teeth" and "It's Never The Words That You Say" are standout tracks further down the road.
The only problem I have with "Pharmacie" is that overall, it can feel like you are starting over with every other track. A song will ease out of the gate and then slowly build up to a climax. Nothing wrong with that. But then the next song will pretty much follow down the same path. It makes the album stutter and as a result, a more difficult listen. But at the same time there's a lot to be said for McKenzie's brutally honest lyrics and the nicely shimmering guitars.